Are Blue Light Blocking Glasses Really Effective? The Science Behind the Hype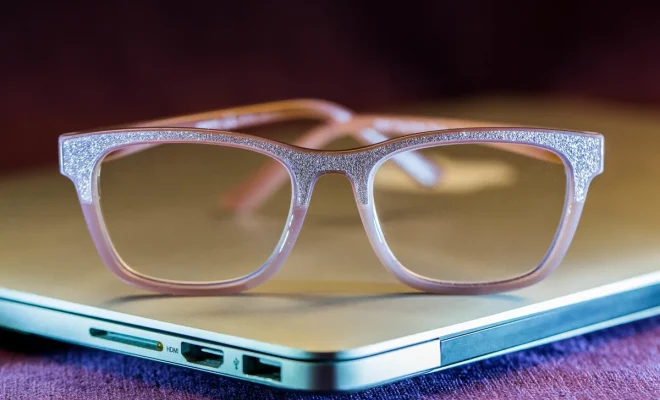 In the era of digitization, blue light blocking glasses have become a common accessory for many individuals. Marketed as a tool to combat digital eye strain and improve sleep, these glasses have been surrounded by both hype and skepticism. This article aims to shed light on their effectiveness, based on scientific evidence.
Blue light is a high-energy visible light, known for its short wavelength. Our exposure to blue light has significantly increased with the widespread use of digital devices like computers, smartphones, and LED TVs. Many believe that overexposure can lead to disrupted sleep patterns and in extreme cases, damage to the eye retina.
Blue light blocking glasses are designed to filter out this light before it reaches our eyes. The theory suggests that by doing so, these glasses can help reduce digital eye strain and improve sleep quality. However, what does science actually say about this?
Numerous studies have been conducted in an attempt to confirm or debunk the effectiveness of blue light blocking glasses. A study conducted by the University of Toronto found that individuals who wore such glasses exhibited lower levels of melatonin suppression – a hormone that regulates sleep – compared to those who did not. This suggested that wearing blue light blocking glasses could indeed improve sleep quality.
Another study published in Ophthalmic & Physiological Optics found that individuals using them reported less eye strain than those who didn't. However, it's noteworthy that further research indicated this could also be due to placebo effect.
Nonetheless, when it comes to potential harm caused by blue light exposure, the American Academy of Ophthalmology maintains there is no scientific evidence supporting this claim. They suggest the discomfort felt after long hours in front of screens more likely originates from not blinking as often while focusing on these devices rather than blue light exposure.
To sum up, there's science supporting both ends of this debate. There is ample evidentiary support showing that blue light glasses can help with sleep regulation and reducing digital eye strain. However, as far as causing physical damage to your eyes go – the research doesn't back up these claims.
Despite all the hype and marketing around blue light blocking glasses, they are not a panacea for all screen-related issues. Employing healthier screen habits like regular breaks from screens and ensuring correct posture when using digital devices might just be as effective if not more.
The effectiveness of blue light blocking glasses may differ between individuals due to factors like screen-time duration or existing eye conditions. It's therefore recommended individual concerns or symptoms should be discussed with an eye-care professional before making an informed decision about using these glasses.
In conclusion, while they are not necessarily harmful and may bring some relief from digital fatigue for some users, your mileage with blue light blocking glasses might vary depending on several factors.