Adobe Premiere Transitions That'll Liven Up Your Videos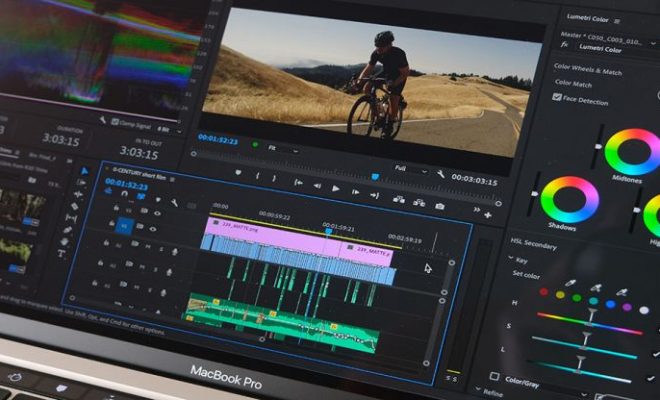 Editing a video can be a daunting task, especially if you're aiming to make it engaging and entertaining. Adding transitions between your clips is an effective way of giving your video a professional look and feel. Adobe Premiere is a popular video editing software, and it comes packed with a variety of transitions that you can use to accomplish just that. Here are some of the Adobe Premiere transitions that can enhance your video and keep your viewers glued to your content.
1. Cross Dissolves
Cross dissolves are the most common transitions used by video editors since it creates a smooth transition from one clip to another. Rather than suddenly cutting from one clip to another, the cross dissolve elegantly fades one clip into the next, which makes the transition more seamless.
2. Dip to Black or White

Dip to black or white transitions are a great way to signify the end of a scene or the beginning of a new one. By fading your video to black or white, you can get your audience prepared for what's next without interrupting the flow of your story.
3. Push, Slide or Swipe
Instead of fading one clip to another, you can add some visual interest to your productions by using push, slide, or swipe transitions. Push, slide or swipe transitions transition from one clip to the next in different ways. For example, the push transition moves the first clip off screen and pushes the second clip onscreen, while the slide transition splits the screen in half, and the first clip slides to one side as the second clip slides onto the other.
4. Luma Fade
Luma fade transitions give your video an artistic touch by adding a subtle light effect. This effect is achieved by fading in two clips and simultaneously raising the brightness of the incoming clip, which gives an illusion of light.
5. Zoom

Zoom is a special effect utilized by many video editors to add energy to their transitions. Zooming in or out of a scene gives your audience a sense of perspective and helps them follow the action.
6. Strobe

Strobe transitions are flashy and dramatic. They achieve this effect by suddenly flashing a bright light, which results in a jump cut from one clip to another. This effect is great for creating a feeling of excitement, such as in action scenes.
In Conclusion

Your video's transitions act as a guide, encouraging your audience to take a journey through your story. Utilizing the Adobe Premiere transitions mentioned above, is an effective way to ensure your video is not only professionally produced, but it also retains your audience's attention. Keep in mind that the key to creating memorable videos is by capturing your unique story and enhancing it with effective visuals, and a well-placed and appropriately chosen transition can make all the difference.