How to Use an Animated GIF as the Wallpaper on Your Mac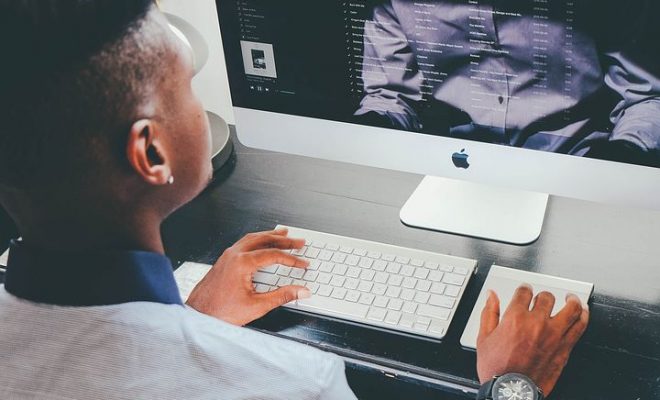 As a Mac user, you may want to add some dynamic and vibrant elements on your desktop. Using an animated GIF as wallpaper can be a perfect choice, allowing you to add some personality and creativity to your Mac. If you're wondering how to use an animated GIF as wallpaper on your Mac, you're in the right place. In this article, we'll guide you through the steps to set an animated GIF as your wallpaper.
Step 1: Find a GIF you want to use
The first step to setting a GIF as your wallpaper is to find one that you like. There are countless websites out there that offer free and high-quality GIFs. You can find them using Google Images, Giphy, Tenor or other services. If you already have a GIF saved on your Mac, you can skip this step.
Step 2: Transform the GIF to a video format
To use a GIF as your wallpaper on a Mac, it needs to be converted to a video format. The easiest way to do this is to use a free online converter such as ezgif.com or cloudconvert.com. Open the converter website and upload the GIF you had selected on step one. Make sure to select the 'MP4' file format and click convert. Once the conversion is done, download the transformed MP4 to your Mac.
Step 3: Set up the video file as the wallpaper
After converting the GIF to MP4, it's time to assign it as your wallpaper. Mac's operating system does not have a built-in feature to apply videos as wallpapers. However, you can use a free app called Irvue or VideoPaper that allows you to set your video as your wallpaper. Irvue offers a lot of other features like daily wallpaper changes, but VideoPaper is more lightweight and focuses only on videos as wallpapers.
– Download the VideoPaper app.
– Open the application, click File > Open, and select the MP4 video that you converted in step two.
– Choose the Monitor where the Wallpaper will be inserted
– Finally, Click the 'Set as Wallpaper' button.
Your video will be converted into a live wallpaper within a few seconds.
In conclusion, setting up an animated GIF as wallpaper on your Mac is simple and quick. Using VideoPaper, you can have an animated wallpaper on your desktop. Now you can enjoy your favourite GIF, and even switch it up from time to time. Give it a try and personalise your Mac's screens with an animated touch!