Connecting your laptop to a TV is easier than you think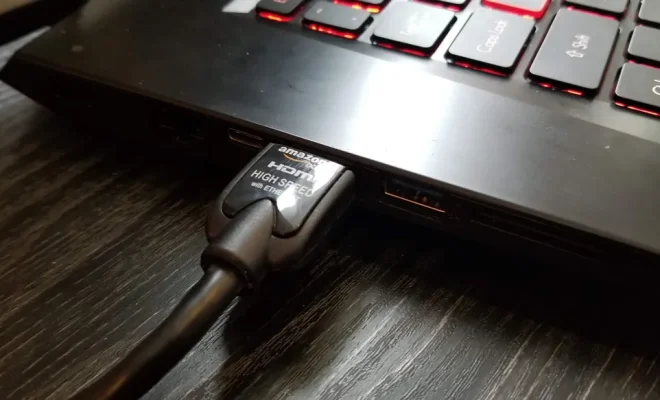 Some simple steps to connect your laptop to a TV:

1. Check the input ports: Most modern laptops and TVs have HDMI ports. Make sure your laptop has an HDMI port and check which HDMI input is available on your TV.

2. Connect the cable: Connect one end of the HDMI cable to the HDMI port on your laptop and the other end to the TV's HDMI input.

3. Switch input: Use the TV remote to switch to the HDMI input used for your laptop.

4. Adjust display settings: You may need to adjust the display settings on your laptop to correctly output to the TV. Go to your laptop's "Display Settings" and select "Duplicate" or "Extend" to display content on both the laptop and TV screens.

5. Enjoy: Your laptop screen should now be displayed on your TV. Enjoy your favorite movies, TV shows, and games on the big screen!

Note: If your laptop or TV does not have an HDMI port, you can use other methods such as VGA or DVI cable, Wi-Fi display, or a streaming device such as Chromecast or Apple TV to connect your laptop to your TV.