A Beginner's Guide to Spotlight Search on the Mac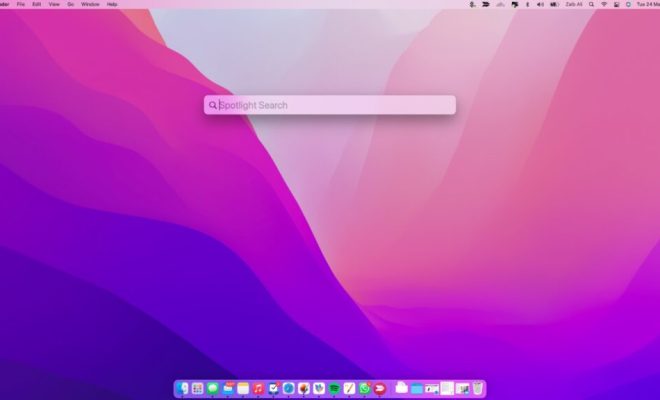 Spotlight Search is a powerful search feature on Mac that allows users to quickly find and access files, folders, applications, and other things on their system. It's a handy tool for both novice and advanced users. In this article, we'll cover a beginner's guide to Spotlight Search on the Mac.
First, let's discuss how to access Spotlight Search. Users can either click on the magnifying glass icon located in the top right corner of the screen or press Command + Space bar on the keyboard. This will bring up the Spotlight Search bar.
Once the search bar appears, users can type in their search query. Spotlight will immediately start displaying results as soon as you start typing. It searches your Mac's files, folders, applications, emails, messages, calendar events, and more.
Additionally, Spotlight Search offers several filters to help users narrow down their search. These filters can be found in the search bar and include categories such as Applications, Documents, Folders, Messages, Contacts, and more.
You can click on any of these filters to only show results in that specific category.
Spotlight also has a calculator built into its search bar. Users can enter a mathematical equation such as "45*2" and Spotlight will calculate the result for them.
One feature that stands out with Spotlight Search is the ability to preview files before opening them. When you search for a file, you can see a preview of its contents without opening the file. Simply click on the file and a preview window will pop up, showing a preview of its contents.
Spotlight Search allows users to launch applications and perform actions quickly. For instance, you can type "open Safari" in the search bar and Spotlight will launch Safari for you. Similarly, you can type "restart" or "shutdown" to perform those actions without having to go to the Apple menu.