502 Bad Gateway Error: What It Is and How to Fix It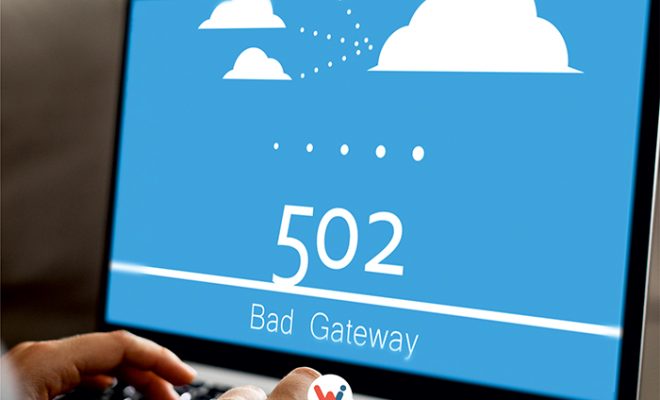 As an online user, chances are you might have encountered an error message that reads "502 Bad Gateway." This error is frustrating to encounter, especially if you're in the middle of an important online task or transaction. However, it's essential to understand what a 502 Bad Gateway error is and how to troubleshoot it when it pops up.
What Is a 502 Bad Gateway Error?
A 502 Bad Gateway error occurs when a user's browser sends a request to a web server, and the server, in turn, sends an invalid response or times out. This error is an HTTP status code that lets users know that the server could not complete the request. It's a common error that indicates a temporary issue with the server or its network connection.
Several factors could trigger a 502 Bad Gateway error. Some of the most common causes of this error include:
1. Server Overload: When a server processes too many requests at once, it can experience heavy traffic, leading to server overload. As a result, the server may fail to respond to requests and return a 502 Bad Gateway error.
2. Firewall Issues: If the website's security firewall blocks the user's IP address, the server cannot establish a connection, leading to a 502 error.
3. DNS Issues: DNS or Domain Name Server translates domain names into IP addresses. If there's an issue with the DNS or its configuration settings, the server may send a 502 Bad Gateway error to the user.
How to Fix a 502 Bad Gateway Error
If you encounter a 502 Bad Gateway error, there are several ways to troubleshoot it. Here are some recommended solutions:
1. Refresh the Page: Sometimes, refreshing the page can help resolve the issue. It's worth trying this solution first before moving on to other troubleshooting methods.
2. Check the Website Status: You can use online tools to check if the website is down or experiencing any issues. If the website is down, wait until the developers resolve the issue.
3. Check Your Network Connection: Ensure that your internet connection is stable and that you're not experiencing any connectivity issues.
4. Clear Your Browser Cache: Clear your browser's cache and cookies, then try accessing the website again.
5. Contact the Webmaster: If none of the above solutions work, contact the website administrator or webmaster and inform them of the issue.
In Conclusion
A 502 Bad Gateway error can seem like a challenging problem to troubleshoot. However, by understanding the cause and trying out the solutions mentioned above, you can quickly resolve it. Remember that this error is often temporary and can be resolved by the website's developer or hosting provider. If the issue persists, it's best to get in touch with the website's support team.