How to Link to a Specific Part in a YouTube Video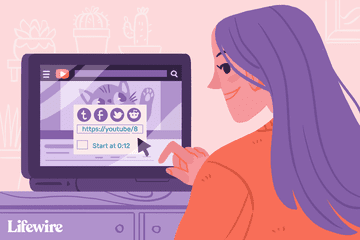 YouTube is the most popular video-sharing platform on the planet. Millions of people visit the website every day to watch videos, music, vlogs, tutorials, and more. It is so vast that it is possible for someone to get lost while trying to search for something in particular. This is why linking to a specific part of a YouTube video is essential. Perhaps you need to share a specific time marker with someone, or you want someone to watch a particular segment of the video; linking to a specific part of a YouTube video can be very helpful. Here, we have compiled steps to guide you through the process of how to link to a specific part in a Youtube video.
Step 1: Open YouTube and search for the video you want to link to.
Step 2: Play the video and find the specific part that you want to share. Take note of the exact time frame, which is located in the bottom left corner of the video.
Step 3: Pause the video at that specific part, and right-click on the video screen. Click on the "Copy video URL at current time" option from the pop-up menu. This automatically copies the URL link of the specific part of the video that you've paused on.
Step 4: Open a new browser window or tab and paste the copied URL link into the address bar. Press enter to open the link in the new tab.
Step 5: Check to ensure the video starts playing from the exact point you want it to start. The video should show the red timeline marker right at the moment you paused it in step 2. If it's not, ensure that the URL link is correct and containing the correct time marker.
Step 6: Share the link with the person you want to share it with. They can now click on the link, and it will take them directly to the specific part of the video you've shared.
In conclusion, linking to a specific part of a YouTube video is easy and straightforward. Whether you need to share a specific moment, a highlight, or a tutorial with someone or on your social media platform, the process involved is the same. This guide has provided you with the steps to confidently link to specific parts in YouTube videos, so go ahead and share your select video segments.