Creative Ways to Use Apple's Freeform App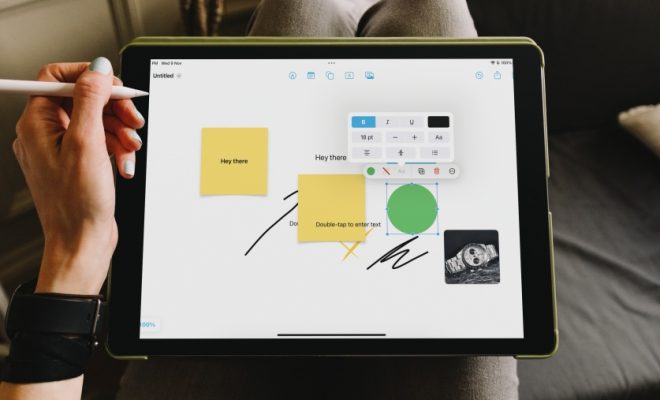 Apple's Freeform app has been a game-changer for users who want a more flexible approach to digital note-taking. Unlike traditional note-taking apps, Freeform allows you to create notes in whatever format you want – from sketches and doodles to text notes and images.
But while Freeform may seem like a fun and easy-to-use note-taking app, it also has the potential for much more. Here are some creative ways to take advantage of all Freeform has to offer.
1. Make a Mood Board
A mood board is a great way to visually capture the inspiration that you come across throughout the day. With Freeform, you can create a mood board that is as unique as you are. Take pictures of anything that inspires you – from fashion styles to home decor – and combine them with text and sketches that represent your personal style. You can also use Freeform to plan out a mood board for a particular project, like a home renovation or a creative writing assignment.
2. Create a Mind Map
Mind maps are a visual tool that can help you organize your ideas and brainstorm new ones. Freeform makes it easy to create a mind map that combines text notes with visual elements like sketches and images. Whether you're brainstorming the plot of your next novel or mapping out a business strategy, Freeform's flexibility allows you to organize your thoughts in a way that feels natural to you.
3. Make a Digital Scrapbook
Freeform is the perfect tool for creating a digital scrapbook. Use it to curate a collection of photos, quotes, and notes from your travels or create a personalized journal of your daily life. You can also use Freeform as a way to document your hobbies and interests, like your favorite recipes or your latest DIY project.
4. Take Digital Notes in Meetings
Freeform is a great way to take digital notes during meetings or conferences. Use the app to take notes in whatever format you find most effective – whether that's text notes, sketches, or a combination of both. You can also use Freeform to highlight key points, draw diagrams, or make connections between different pieces of information.
5. Design a Digital Vision Board
A vision board is a visual representation of your goals and aspirations. With Freeform, you can create a digital vision board that incorporates images, quotes, and notes that inspire you. Use the app to create a customized vision board that represents your unique vision for the future.