How to Improve Cable TV Signal Strength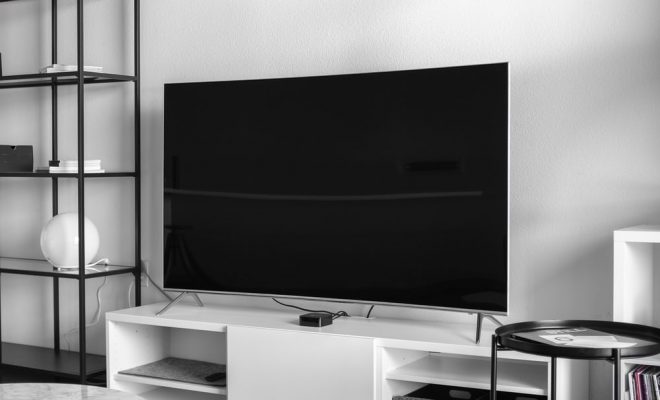 Cable TV has been a mainstay in most homes for decades. However, there are times when the signal strength is not as strong as we would like it to be. Watching a program can become frustrating when the signal is weak, and the picture is continuously cutting out or freezing. In this article, we will discuss how to improve cable TV signal strength and enjoy uninterrupted viewing in the comfort of your home.
1. Check Cables and Connections
The first and easiest step is to check your cables and connections. Old or damaged cables can weaken the signal, affecting your viewing experience. Inspect the coaxial cable and ensure that it is not frayed, kinked or isn't connecting properly. If there is damage, replace the coaxial cable with a new one that is compatible with your TV.
2. Remove Splitters
If you have a cable splitter in your home, it could be the cause of your weak signal. Splitters divide the cable signal and send it to different places in your home. However, if the splitter is damaged or too old, it can weaken the signal strength. Try removing the splitter and connecting the cable directly to your TV or set-top-box to see if it improves the signal.
3. Reset the Set-Top-Box or Mode
Sometimes, the problem might not be with the cables, but with the set-top-box or modem. Try resetting the device by unplugging it from the power source and waiting for a few seconds before plugging it back in. This can help refresh the device, and there is a chance that it will improve the signal strength.
4. Avoid Interference
Microwaves, cordless phones, and wireless devices can interfere with the cable signal. Make sure to avoid placing any of these devices close to the TV or the cable box. If possible, try to locate your cable box in a location that is free from other electronic devices to improve the signal strength.
5. Upgrade Your Equipment
As technology advances, cable TV providers are constantly upgrading their equipment. Older equipment can struggle to handle the increased data that is being transmitted and can lead to a weaker signal. Consider upgrading your set-top-box or modem to a newer model that can handle stronger signals.
In conclusion, weak cable TV signal strength can be frustrating, but by following these steps, you can improve your viewing experience. Check your cables and connections, remove splitters, reset your set-top-box or modem, avoid interference from other electronic devices and upgrade your equipment if necessary. These simple steps can go a long way in improving the signal strength of your cable TV, allowing you to enjoy your favorite programs uninterrupted.