Why Your College Shouldn't Outsource Its Online Programs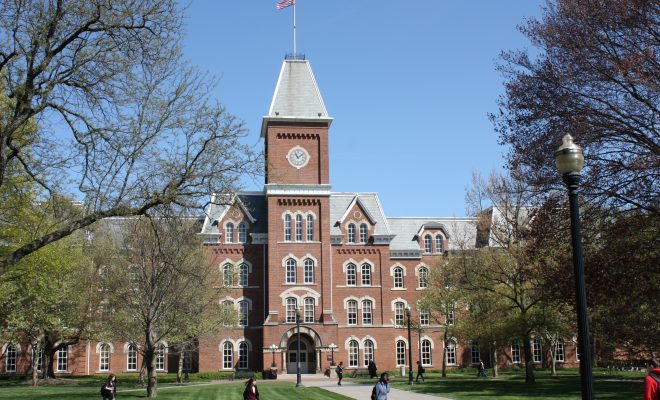 As universities began to convert traditional courses into online ones, they realized that they lacked the expertise to make the transition to online education successfully. Online courses have not been successful at engaging students or delivering strong learning outcomes, and many universities found they simply did not have the technical or business expertise to make the leap to online classes.
As a result, many universities started turning to OPMs, online program managers, to create and manage the delivery of online programs. However, outsourcing online education has its pitfalls as many universities and colleges are discovering.
Culture Clash
Executives at OPMs and college officials come to the table with very different purposes. For example, OPMs are profit-oriented while universities, especially public institutions, are mission-oriented.
Often it is the case that universities are seeking out an OPM because they are desperate to boost enrollment or get a particular program online, which puts them at a disadvantage when they come up against the financial expertise of a big OPM executive. It is easy for the mission to get lost when terms like return on investment and cost of acquisition start flying around.
Loss of Future Internal Capacity
Outsourcing online programs is a short term fix to a long term situation. Working with an OPM can be attractive in the short term because the company covers all initial costs for getting the programs up and running, but in the long relying on an outside company means that internal capacity is not being developed.
As online education becomes more important in the higher education space, they will need to take it more seriously and stop seeing it as an added bonus. In order to make that jump and scale up online programs, they will need to have institutional expertise in all of the areas related to online education.
Another key factor to take into account is that outsourcing online instruction is in a way outsourcing the mission of the university. Many universities pride themselves on the quality of the instruction and the relationship between professors and students. That source of pride is taken away when a college decides to work with an OPM.
Loss of Control Over Brand and Content
Once a university signs over control to an OPM, it is hard to maintain control over the brand or reputation of the university. This is because OPMs typically handle all aspects of managing an online program, including marketing, recruiting, enrollment, communication, and content delivery. The way that OPM staff communicate and treat students is likely to be quite different from the way university staff would, which may be harmful to the university's image.
Universities also lose control over the course infrastructure as they do not any of it. This will hamper future efforts to make modifications to an online program. What may have seemed like a cost and time-saving deal at the beginning can quickly turn into a nightmare for a university.
There have been cases of universities using a partnership with an OPM in a way that ended up being beneficial. However, this requires university officials to step up and take more ownership over the process of creating online programs and not just handing the reins over to OPMs.