Fun and Easy DIY TV Stands to Build This Spring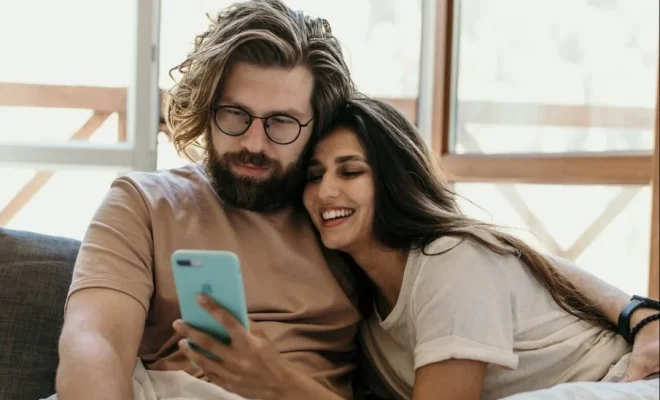 Spring is here, and it's time to spruce up your living room with a new TV stand. But why buy when you can DIY! It's an easy and fun way to save money and make something that is more personalized to your taste. So, roll up your sleeves and get ready to create a fun and easy DIY TV stand that you'll love.
Wooden Crate TV Stand
The wooden crate TV stand is a fun and easy option that doesn't require a lot of tools or expertise. All you need are wooden crates, some screws, and a bit of creativity. Stack two or three crates on top of each other, screw them together, and you have a sturdy base. Paint or stain the crates to match your decor and add wheels to make it mobile.
Pallet TV Stand
If you're looking for a rustic vibe, a pallet TV stand may be the way to go. Pallets are easy to find, and with a bit of sanding, staining, or painting, you can make them look brand new. Stack two pallets on top of each other and add some legs or casters to make a lovely, rustic TV stand. You can also add some hooks or shelves to store your other entertainment devices.
Hairpin Leg TV Stand
If you want a simple and modern look, a hairpin leg TV stand may be the way to go. You can purchase hairpin legs online, and they're easy to attach to a piece of wood or MDF. You can stain or paint the wood to match your home decor. You can also add shelves or cabinets to give it some extra storage space.
Floating TV Stand
A floating TV stand is a unique option that gives your living room a sleek and modern look. You'll need to purchase a floating shelf bracket system and a piece of wood or MDF that is cut to the dimensions you need. You can cover it in a black or white laminate to give it a modern vibe. This option is excellent for those who have smaller living rooms since it frees up floor space.
Industrial Pipe TV Stand
An industrial pipe TV stand is an option for those who want a more rugged and masculine look. You can purchase black iron pipes and fittings from any hardware store. Combine the pipes and fittings to form the shape of a TV stand. Then, stain or paint a piece of wood or MDF to match the industrial vibes. It gives you the perfect balance of a rustic and modern look.