Oculus Rift vs. HTC Vive: Which VR Headset Is Right for You?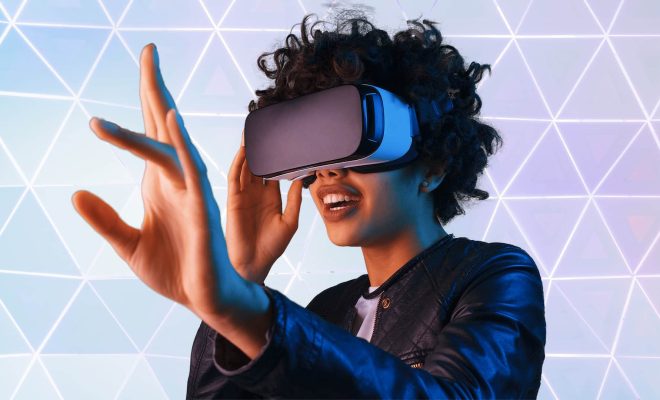 Virtual reality technology has been a game-changer in the gaming world. With the advent of this technology, the gaming experience has been taken to a whole new level. The competition between VR headset manufacturers is fierce, with Oculus Rift and HTC Vive leading the pack. But which VR headset is the right one for you? In this article, we'll compare the Oculus Rift and HTC Vive to help you make an informed decision.
Design
In terms of design, both the Oculus Rift and HTC Vive are well-made VR headsets that offer a comfortable fit. The Oculus Rift features a sleek and lightweight design that offers a comfortable fit, whereas the HTC Vive boasts of an ergonomic design with adjustable straps to cater to different head sizes.
Display
Display plays a vital role in the VR experience, and both the Oculus Rift and the HTC Vive feature high-resolution displays, making for an immersive experience. The Oculus Rift features a resolution of 1080×1200 per eye, while the HTC Vive has a 1440×1600 resolution per eye, making it more detailed and clearer.
Controller
The controllers of the VR headset also make a huge difference in the overall gaming experience. The Oculus Rift comes with two Touch controllers that are comfortable to hold and offer intuitive control of your virtual environment. On the other hand, the HTC Vive features two motion controllers that offer precise control over your interactions within your VR space.
Tracking
Tracking is crucial in VR, and the Oculus Rift and HTC Vive differ in this aspect. The Oculus Rift uses an infrared camera to track the user's movement, while the HTC Vive uses a laser light-based system for precise tracking. The HTC Vive's tracking system is more advanced than the Rift, enabling room-scale VR to move more freely.
Price
Price can also be an essential factor when choosing between the HTC Vive and Oculus Rift. The Oculus Rift comes at a more affordable price point, with the headset and controllers priced at around $399. Meanwhile, the HTC Vive is slightly more expensive, costing around $499. However, the Vive offers a more advanced tracking system and motion controllers for an enhanced VR experience.
Conclusion
Ultimately, both the Oculus Rift and HTC Vive offer an immersive VR experience that is bound to take your gaming experience to a whole new level. Choosing between the two VR headsets is a personal preference based on features, design, and price. If you're on a budget, the Oculus Rift is an excellent choice. On the other hand, if precise tracking and room-scale VR are your priorities, then the HTC Vive is a better option. Whichever you choose, you're sure to have an incredible VR gaming experience.