Why Does the iPhone 14 Still Have the Notch?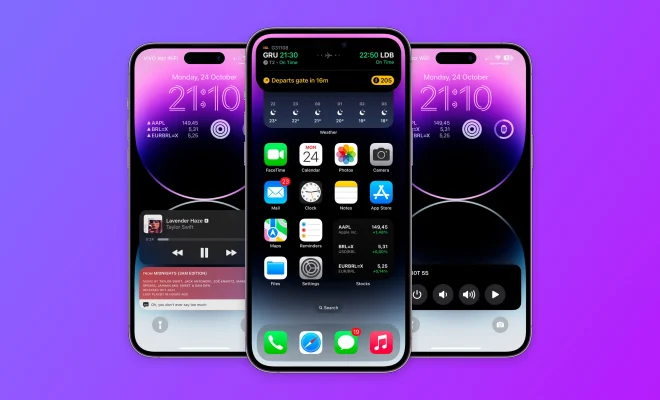 The iPhone 14 is the latest iteration of Apple's flagship smartphone, and one of the most talked-about features of this device has been the notch. Many people have wondered why the notch is still present in the iPhone 14, especially given that other manufacturers have moved away from this design element in recent years. In this article, we'll take a look at some of the reasons why Apple has decided to stick with the notch for the iPhone 14.
The Notch is Iconic
One of the primary reasons why Apple has kept the notch in the iPhone 14 is that it has become somewhat of an iconic design element. Despite the fact that some people find it visually unappealing, the notch has become synonymous with the iPhone brand. Apple is known for its distinctive design language, and the notch is a key part of that. By keeping the notch in the iPhone 14, Apple is ensuring that its flagship device remains instantly recognizable.
It Offers Key Functionality
Another key reason why Apple has kept the notch in the iPhone 14 is that it offers essential functionality. The notch contains key sensors and components that enable important features like Face ID and TrueDepth cameras. These features are critical to the overall user experience of the iPhone 14, and removing the notch would require Apple to find another way to integrate these components. While it's possible that Apple will eventually find a way to do this, for now, the notch remains the most practical and efficient solution.
Introducing a New Design Would Be Expensive
It's worth noting that Apple invests a lot of time and money into the design of each new iPhone. Introducing a completely new design without the notch would likely require a significant investment in research and development. It's possible that Apple will eventually do away with the notch, but for now, it makes more sense for them to incrementally improve the design rather than undertake a total overhaul.
It's What Consumers Want
Finally, it's worth considering that many consumers don't actually mind the notch. While there are certainly people who find it distracting or ugly, there are just as many who don't really care. In fact, there are some who actually like the notch because it's different and unique. Apple has undoubtedly done market research and determined that the majority of customers are perfectly happy with the current design, which is why they've decided to stick with it.