What's the Difference Between 2.4 and 5 GHz Wi-Fi (and Which Should I Use)?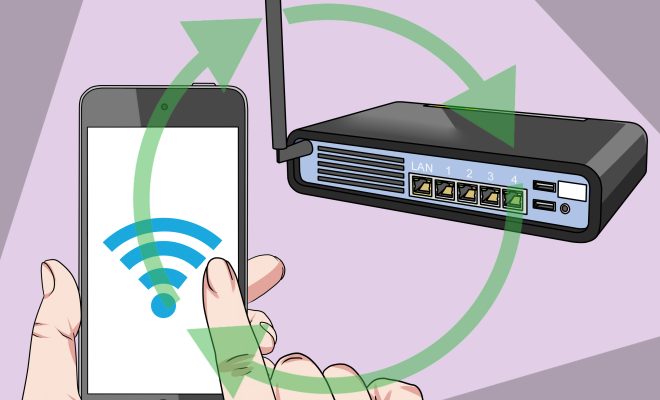 In today's world, Wi-Fi has become a necessity for everyone. From accessing the internet to streaming videos and playing online games, Wi-Fi is everywhere. Additionally, with the emergence of smart homes, smart devices, and the Internet of Things, Wi-Fi has become even more important in our daily lives. However, not all Wi-Fi is equal. There are different frequencies, and the most common ones are 2.4 GHz and 5GHz Wi-Fi.
2.4 GHz Wi-Fi is the older and more common frequency. It has been around since the beginning of Wi-Fi technology and can support a wide range of devices such as smartphones, laptops, and Smart TVs. 2.4 GHz is also popular due to its ability to penetrate walls and other physical barriers that can interfere with Wi-Fi signals, ensuring you get connectivity even in the farthest corners of the house.
On the downside, 2.4 GHz Wi-Fi can become congested due to the large number of devices that operate on this frequency. As a result, it may suffer from interference from electronic devices that operate in the same frequency range like microwave ovens and Bluetooth devices, leading to slower speeds and reduced performance.
On the other hand, 5 GHz Wi-Fi is the latest and more advanced frequency. It provides higher speeds and less interference, making it ideal for activities that require a lot of bandwidth like gaming, streaming high definition videos, and other bandwidth-intensive tasks. Additionally, 5 GHz uses wider-coverage channels, which means it can support more connected devices at the same time without causing any bottleneck.
However, its lower frequency means its coverage range is not as wide as its 2.4 GHz counterpart. The 5 GHz Wi-Fi signal is easily blocked by thick walls, floors, and other physical barriers. Therefore, to maximize the performance of 5 GHz Wi-Fi, you need to be within close range of the router.
Now, which one should you use? Well, the answer depends on your needs. If you have a large house, many devices, and require more coverage range, 2.4 GHz is your better bet. However, if you need high speeds, plan to stream videos or play games, and are close enough to the router (within 20-30ft), 5 GHz should be your choice.