What's the Best TV Viewing Distance?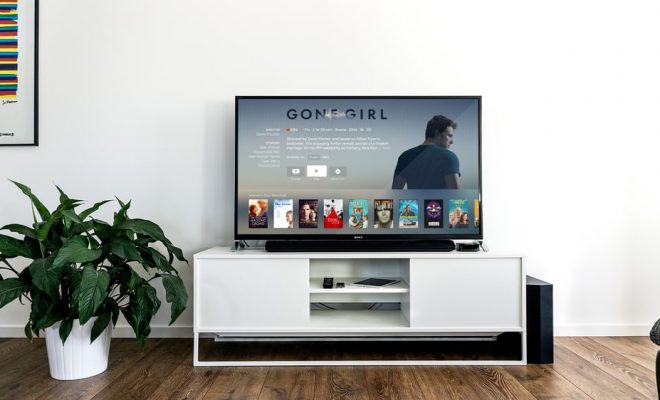 When it comes to enjoying movies, TV shows, or any kind of video entertainment, the viewing distance is an important factor to consider. Finding the best distance will guarantee an optimal viewing experience that is comfortable for your eyes and enhances the overall quality of the video.
So, what is the best TV viewing distance, and how do you determine it?
The general rule of thumb is to sit at a distance that allows you to see the entire screen without moving your head. Typically, a distance of two to three times the diagonal screen size is recommended. For instance, if you have a 55-inch TV, your viewing distance should be around 110-165 inches, or roughly 9-14 feet.
On the other hand, if you sit too close or too far away from the TV, you might experience eye strain, headaches, or decrease in image quality.
Let's take a closer look at the different factors to consider when determining the best TV viewing distance.
Screen size
The size of your TV plays a crucial role in establishing the ideal viewing distance. Generally, the larger the screen, the farther back you should sit. A small TV screen can be viewed at a closer distance, while a large screen needs more room to avoid eye strain.
Resolution
The resolution of your TV, whether it is 1080p, 4K, or 8K, also influences the viewing distance. With higher resolution, you can sit closer to the TV without losing clarity. 8K TVs, for example, allow you to sit close to the screen without losing image quality, but it requires a bigger screen and higher cost.
Room size and layout
The size of your room and furniture layout also influence the best viewing distance. For example, if your room is small, you may have to sit closer to your TV to get a better view. If your viewing area is obstructed by furniture, you may need to sit farther away. It's important to assess your room and adjust accordingly.
Personal preference
At the end of the day, personal preference plays a significant role in determining the best viewing distance. Some people prefer a closer view, while others prefer to sit farther back. It's essential to experiment with different distances and find what works best for you.