How to Get Samsung Keyboard Back to Normal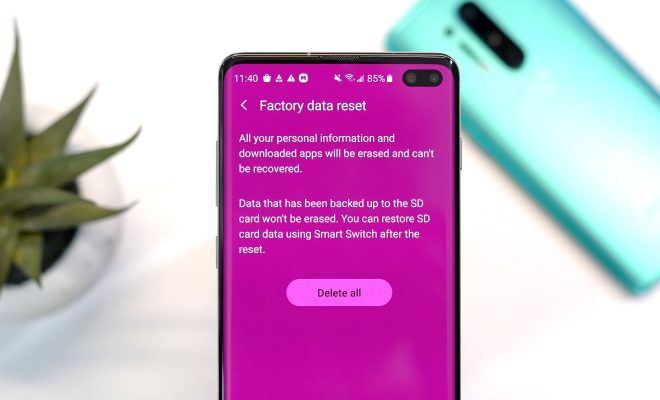 Samsung Keyboard is one of the most popular Android keyboards, thanks to its numerous features and customization options. However, like any other keyboard, you may experience issues while using Samsung Keyboard. If you're struggling with a glitchy or unresponsive Samsung Keyboard, this article will guide you on how to get Samsung Keyboard back to normal.
Restart Your Device
Restarting your device is one of the simplest ways to fix any software issues affecting your Samsung Keyboard. It could be that a minor glitch in your device's system is causing your keyboard to malfunction. Turning your device off and back on again will close any apps that are running in the background and refresh your device's system, potentially fixing the issue.
Clear Samsung Keyboard Cache and Data
If restarting your device doesn't work, try clearing the cache and data of the Samsung Keyboard app. Doing so will remove any temporary files and data that may be causing the problem.
To clear the cache and data of the Samsung Keyboard:
1. Go to your device's Settings.
2. Tap on Apps or Applications Manager.
3. Tap on Samsung Keyboard (you may need to scroll to find it).
4. Tap on Storage.
5. Tap on Clear cache and Clear data.
6. Restart your device.
After restarting your device, Samsung Keyboard should be back to normal.
Update Samsung Keyboard
Another reason why Samsung Keyboard may not be functioning correctly is that it needs updating. Apps often receive updates that come with bug fixes, performance improvements and new features. Updating Samsung Keyboard will ensure that you have the latest version of the app, which often comes with improved stability and enhanced functionality.
To update Samsung Keyboard:
1. Go to your device's Play Store.
2. Tap on the menu icon (three horizontal lines).
3. Tap on My apps & games.
4. Tap on Updates.
5. Look for Samsung Keyboard and tap on Update.
After updating Samsung Keyboard, restart your device, and the problem should be resolved.
Conclusion
Samsung Keyboard is one of the best Android keyboards, but it's not perfect. If you're experiencing issues with your Samsung Keyboard, it's essential to try the steps listed above before seeking further support. Restarting your device, clearing the cache and data, and updating Samsung Keyboard are simple solutions that can get your keyboard back to normal. If you're still experiencing issues, consider contacting customer support or getting in touch with a technician to help fix the problem.