Where Do I Find the Class Drive Folder in Google Classroom?
The class Drive folder is located on your Google Drive and will have all of the assignments you created, any materials you uploaded, and any work turned in by students. Everything put onto your Google Classroom is automatically saved onto this Drive folder for easy access. So where do you find this handy dandy Drive folder? There are two different ways to access this folder. One is directly from your Google Classroom. The other is after logging into your Google Drive.
To access it from Google Classroom, go to the "Classwork" tab and it will be located in the right corner next to an icon of a file folder, and will be titled "Class Drive Folder".
To access it from your Google Drive, login to your Drive by going to drive.google.com. Once it opens up, click on "My Drive" on the left-hand side.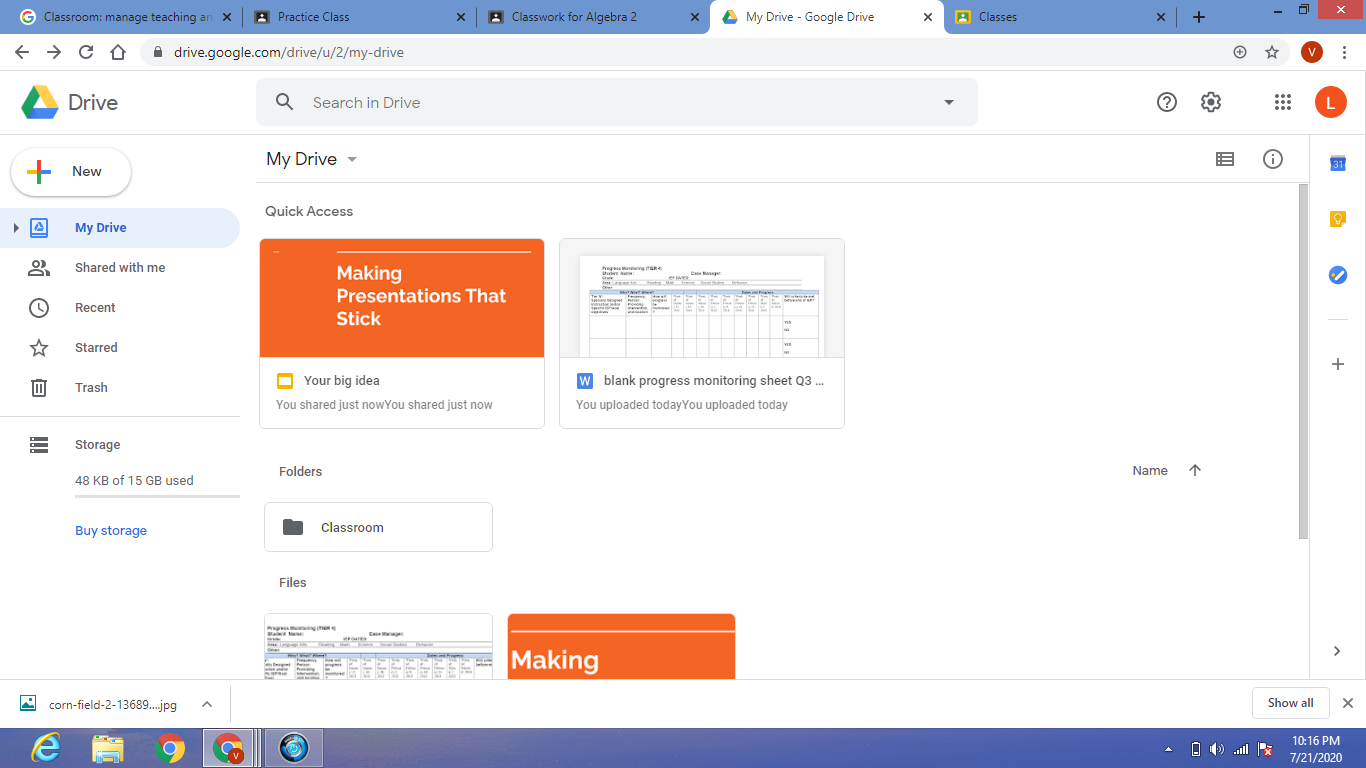 There will be a section titled "Folders", and here you will see a folder title "Classroom". Click here and this will take you to all the drive folders for each of your Google Classrooms ( if you have more than one Class). The title of the folder will match the title of your Class. Here is an example below: