When Visiting a Preschool, Here Are Some Questions to Ask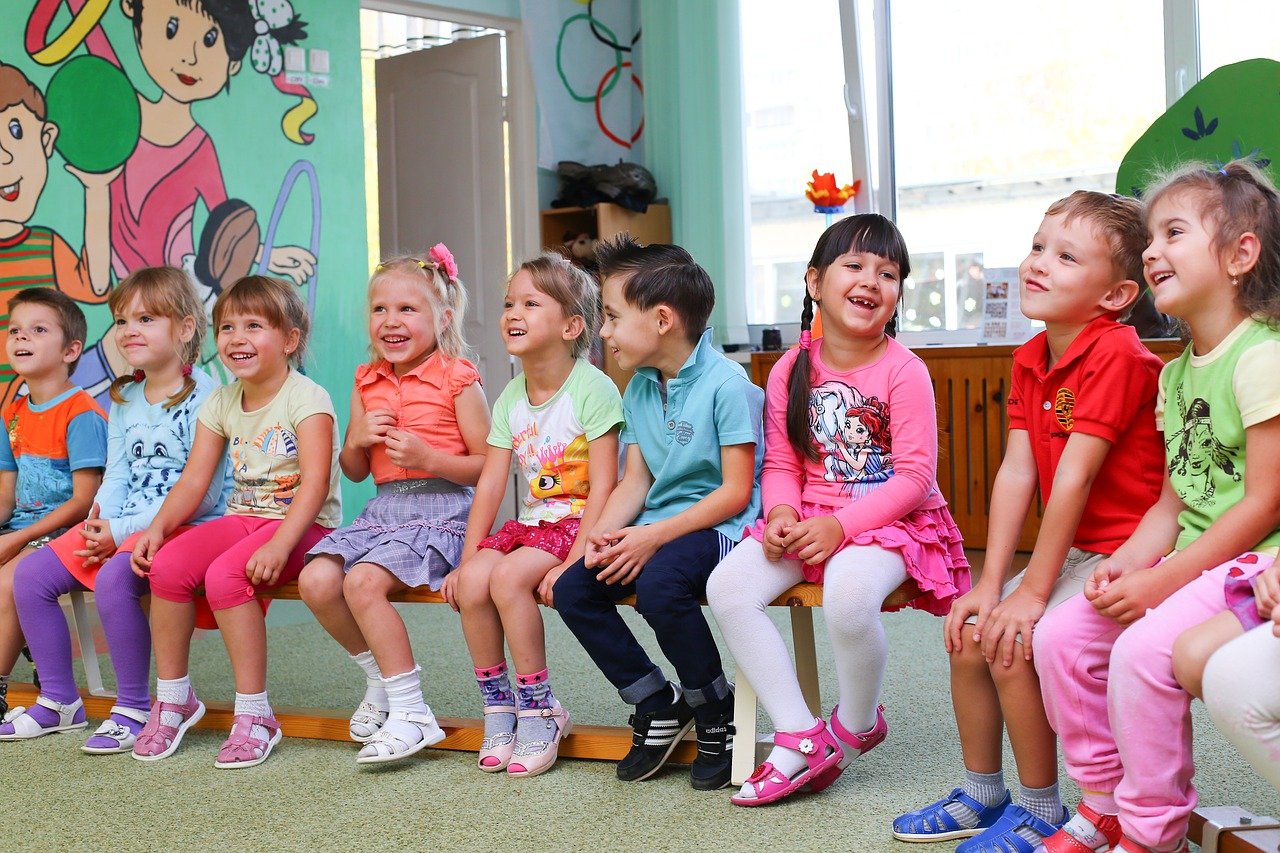 Starting school is one of the most significant events in a child's life. Your youngster has matured into a school-aged child who will spend their days in a classroom. As the youngster gains more independence, transferring to school can significantly shift the entire family. It might be daunting while shopping for preschools for the first time. Preschools come in various formats, ranging from Montessori to public institutions. While each preschool is unique, they all have the same goal: to prepare children for kindergarten.
Irrespective of the preschool's approach, they all have the same aims and ideals. Above everything else, protecting your child is their top priority. Each preschool has different goals, such as guiding their growth, developing routines and habits, presenting them to letters and numbers, and educating them on how to be effective students in the classroom. Each preschool has its teaching method, giving you options for selecting a preschool. When choosing a preschool, researching each approach, going tours, and speaking with the staff is beneficial. You may ask seven questions while interviewing a potential preschool that will help you choose the best school for your child. Prepare a list and carry it with you if necessary, but while touring a preschool, make sure to ask the following questions:
What kind of accreditations or certifications does this school have?
Many preschools are accredited by the National Association for the Education of Young Children or similar organizations. Specific accreditations attest that these educational institutions meet current academic requirements. Examine their credentials and learn what they imply. Preschools that do not adhere to existing norms and regulations should be avoided since they may fall short of other more feasible possibilities. If a preschool teaches a specific educational style, such as Waldorf, inquire about the school's certification in that style. Also, inquire about the instructors' certification in that particular teaching method. While a high school diploma is required for preschool instructors, they should be trained and certified in the type of instruction.
Is there a chance to take a sleep or rest?
Naptime is one element that might vary from one preschool to the next. Some preschools do not allow children to take naps, while others set a specific time each day for them to do so. Some children have outgrown naps, while others still require them by this time. You might ask yourself if your youngster is ready to give up their nap time. Some preschools provide part-day services, allowing children to go to school in the morning and rest at home in the afternoon. If your child has surpassed nap time, it is vital to inquire about what the preschool does with children who do not nap anymore. Some parents may have the child lie down and relax. In contrast, others will have a table or pastime activity designated for children to amuse themselves peacefully while the adults rest.
What is the everyday routine like?
A persistent schedule has been demonstrated in studies to positively impact children's cognitive, emotional, and social development. This aids in the establishment of a classroom routine while also reducing problems, calming the kid, and expressing clear expectations. Examine the daily schedule to discover what is included in the learning plan. Inquire about the program, such as what happens if it rains during outdoor playing time or how strict they are about sticking to it. It is generally an excellent option to show up unannounced at the preschool to inspect the classroom and set a routine on a regular day. Each preschool is different regarding how strict they are about sticking to their timetable, but all must have a basic daily plan since it helps the children build routines and prepares them for kindergarten.
What do the students consume?
Your youngster will build an appetite while working hard to learn and improve themselves.  Inquire about the mealtime routine. Should you pack your child's lunch, or does the school give it? What do the students consume if snacks are provided? Is the school ready to oblige your child if they have a food intolerance? Do they use a nutritional recommendation while planning the menu if food is provided? Some schools encourage students to try new cuisines by providing them with fresh veggies. Also, if you want to carry homecooked meals to share in the classroom, find out what the regulations are.
What is the student-to-teacher ratio at your school?
For safety reasons, the instructor must maintain a low student-to-teacher ratio to pay attention to each student individually. Some preschools take help from teacher's assistants to aid with classroom management. In contrast, others have a low teacher-to-student ratio, providing the instructor to concentrate on only a few students. When a teacher has too many students, accidents might occur, and students may receive insufficient attention. Will there be extra supervision if there is a field tour? Also, inquire about what happens if a teacher becomes ill or otherwise unable to work. A preschool may ideally match your beliefs and aims, yet it may have an unhealthy ratio.
What does outdoor playtime entail?
Some preschools have a playground or other comparable facilities, while others focus only on nature. Inquire about the students' usual activities during playtime. It is an excellent decision to get to know the type of outdoor playtime at your preschool because it is typically distinctive. Some preschools possess the facilities of tricycles, balls, and other similar toys, while others have open-ended equipment like buckets and sticks. Inquire about the supervision during outdoor playtime. Is there any assistant of the teacher on hand to aid in the management of the students? Inquire about the length of outdoor playtime and how often the students get the chance to go outside. Outdoor playtime is sometimes only once a day, but some preschools may have it numerous times. Whatever outdoor playtime you like, be sure it is well-supervised and consistent with your objectives and values.
Is it possible for parents to help in the classroom?
Even with teaching aids, instructors may want further assistance. Volunteering in your child's classroom may relieve teachers' stress while improving student performance, fostering healthy self-esteem, and promoting positive conduct. You may not be able to contribute to school due to conflicts in your schedule, but you may help out at home by creating activities, cutting out paper, creating worksheets, or preparing newsletters. These home activities enable you to help out in the classroom without taking time away from your work or school. Alleviating the instructors from these responsibilities provide them to spend more time with the students and create a less hectic work atmosphere. Contributing in the classroom is a great approach to ensure that your kid has a pleasant school experience. However, some students may negatively react to their parent's presence, so keep this in mind while taking decisions.  Experiment with several contribution methods to find what works best for your child, yourself, and the school.
Conclusion
Keep your objectives and principles in mind while selecting a preschool. Finding a new preschool that fits your parenting style and your child's personality may make it an excellent experience for you and your child because it will be your child's first time in a classroom.  Preparing for preschool days will help you relax since you will be more assured when you drop your child off. Bring a pen and paper to take notes, inquire as much as possible, go through the handbook and license information, and meet the instructors. Being ready for this change can make you feel more at ease while leaving your kid, and when you are at ease, your kid is more likely to be at ease. Preschool is a significant step toward adulthood, and a great experience will set your kid on the route to a successful educational career.