What's the Difference Between "Access Point" and "Repeater" Modes on Routers?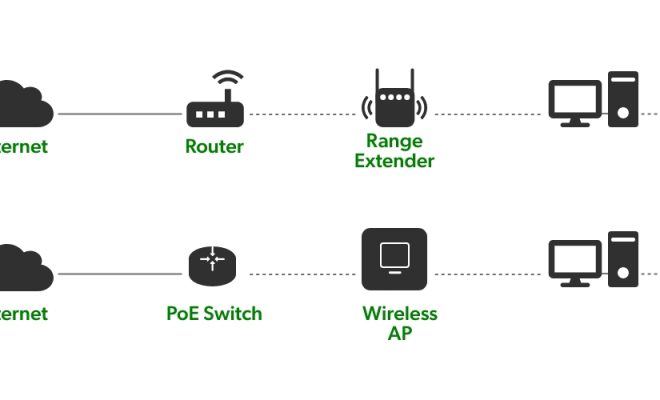 Have you ever been confused about the different modes available on your wireless router, specifically the "Access Point" and "Repeater" modes? Fret not, as we will explain the difference between these two modes in this article.
A wireless access point (AP) serves as a central point for wireless devices to connect to a network. It is connected to a wired network, generally using an Ethernet cable, to enable wireless devices to access the internet via that network. For example, if you are working in a large building, where wireless signals are weak, setting up an access point in the office can help improve the device's connectivity to the network.
On the other hand, a wireless repeater extends the range of an existing wireless network by receiving and retransmitting signals from the original access point. Simply put, a repeater works by receiving the original wireless signal from the router and amplifying it, thereby extending the signal's range. This can be especially useful for large homes or buildings where the signal may be weaker in certain areas.
Here are some key differences between access point and repeater modes:
1. Functionality: An access point is a wired device, while a repeater is a wireless device. An access point is capable of creating a new wireless network, while a repeater can only extend an existing network.
2. Setup: An access point requires an Ethernet cable to be connected to a router or switch for it to function, while a repeater does not need any wired connection. A repeater is typically set up by connecting it to an existing wireless network.
3. Range: An access point can provide a larger coverage area since it is connected to a wired network, while the coverage area of a repeater is limited to the area of the primary access point.
4. Speed: An access point offers faster speeds than a repeater since it is connected to a wired network.
5. Cost: An access point is typically more expensive than a repeater since it requires a wired connection.