What Your Learners Want to Acquire from Your Online Course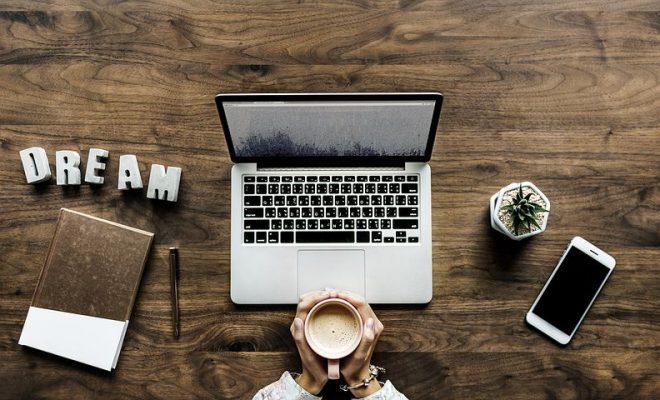 It doesn't matter how great your online class content is or how you believe people love learning. If your learners don't enjoy the experience and leave your class before you can even deliver all the great information you have to share, you're already losing the game.
Success in online education does not depend on your knowledge and skills base or how many great videos and interactive activities you can add to a class. Learning is predicated on you being responsive to your learners' pain points, answering their questions, and assisting them in their quest to apply the knowledge and skills they acquire to their daily lives.
Do you think about what your learners want? What are they looking for in a class? What do they like? What annoys them? Why do they come back to your class? Each learner is different, but you need to find a way to meet their varying learning styles, expectations, and preferences.
Modern learners are different from learners five years ago. A few decades ago, knowledge was quite rare; today, everything is "googlable." So, if your class doesn't offer an extraordinary transformation that they can't find anywhere else, why should they buy your class?
After all, contemporary learners expect contemporary tech, user-friendly experiences, and on-demand, micro-content access anytime. Think about it. They interact with businesses and services that utilize contemporary tech every day. They want to access the personalized information they need whenever they need it, on all their devices.
This article will break down what online learners want.
1. Learners want to utilize their mobile devices to access the class
Today's learners heavily utilize their phones and tablets, and they expect their classes to be available wherever they are. They utilize these devices to search for classes, but they also want to utilize them when doing their coursework. This means that if you want to recruit and retain learners, you need to optimize your class materials for any mobile device. Some learners also like to utilize desktops or laptops, so delivering classes on those devices is key.
2. Learners want to learn actionable things
You may understand the theory that undergirds a discipline but don't pack the class with "nice-to-know" theoretical material. Learners want "must-know," relevant information that they can use in their lives. They want to gain knowledge and skills that will help them advance in their careers or accelerate their business growth and development. They want marketable skills that they can leverage in the job market and or corporate world.
You shouldn't ignore theory, of course, but you need to find a way to connect it to learners' lives. You can establish relevance by demonstrating how theory can be applied in real situations, exposing local case studies or finding applications in newsworthy issues.
If they can't see how it's relevant, they're unlikely to learn it. Even if they do maintain it so they can pass the assessment, they'll forget about it soon thereafter. If they gain skills that they deem valuable, they're more likely to maintain the information for a long time, complete the class, achieve their goals, and give you positive reviews.
3. Learners want to engage in social learning
Even when there is no physical interaction, online learners still want to build relationships with their classmates and the teacher. They don't want to feel like they have to complete this learning journey by themselves.
Learners often pick up ideas faster when they collaborate. This means you need to utilize the tools available in your learning management system or learning platform as well as social media groups to keep the communication going. It can be a challenge to create a community with learners who are in different locations and time zones, but you need to provide an easy way for them to share, participate, and learn from each other.
4. Learners want a great UX
Your learners already utilize websites and tools, which offer phenomenal user experiences—think Netflix, Amazon, and Spotify—and your class shouldn't pale in comparison. Research from the Learning Tech Research Project confirms just how essential this element is. Learners not only want excellent content but they also want to be able to locate and internalize that content easily. If the class material is cluttered, unattractive, or confusing to access, learners are unlikely to complete the class or recommend it to others.
To develop a user-friendly experience, make sure you have a contemporary interface that is easy to use. Try to integrate popular methods of interaction and navigation used in other apps so learners can easily find their way around the platform. You also need to simplify how learners access manuals, worksheets, and other content.
5. Learners want results
Learners don't take classes just because; they want to change behavior, upgrade their knowledge and skills base, or develop new skills. You need to show them how each lesson and the class will help them to achieve their goals. What will they be able to do following each step that they weren't able to do before?
There are two ways you can make your results and outcomes clear to learners:
Organize your class outline thoughtfully. Begin by listing all the skills you want learners to gain by the end of the class and then put them in the order that would be most useful for learners. This will be the draft version of your class outline since each section of your class should teach learners a new skill. When completed, the outline should give learners a clear comprehension of how the class will help them.
Include chances for students to clearly understand your classes value proposition
Don't get too bogged down in theory and abstract ideas. Allow learners to achieve small wins and give them skills they can utilize right away. This applies no matter what subject the class covers.
Attracting and maintaining online learners is difficult, but the above strategies will help you create a successful class. While you probably already know what you want to teach learners, you need to take the time to learn what they want to learn and how they want to learn it.
Concluding thoughts
Now you know what your learners want to gain from taking your course. Do you have any additional tips, techniques, or strategies that you would like to share with our readers? If so, leave them in the comment section below.