What to Do When Your iPad Won't Rotate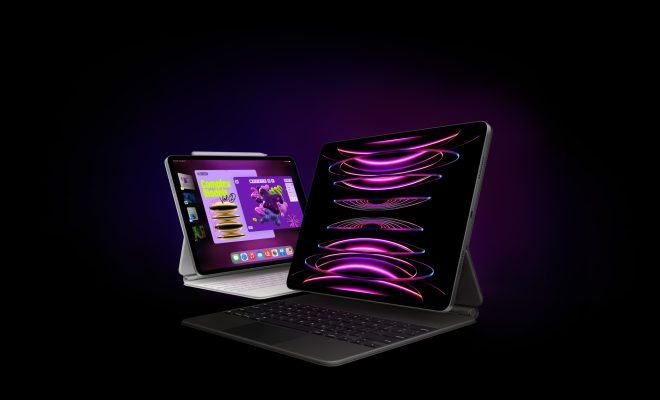 The iPad has become a popular device for entertainment and productivity. Whether you're watching movies, playing games, or working on a document, the ability to rotate your iPad's screen can make your experience smoother and more enjoyable. However, there can be times when your iPad won't rotate. If you're facing this problem, don't worry, there are several things you can try to fix it. In this article, we'll discuss some possible solutions.
1. Check the Rotation Lock
The first thing you should do when your iPad won't rotate is to check the Rotation Lock. It's a small toggle switch located on the right side of your iPad. If it's turned on, your iPad screen will remain in a portrait view, regardless of how you turn your iPad. To turn off the Rotation Lock, swipe up from the bottom of the screen to open the Control Center, and then tap on the Rotation Lock icon to disable it.
2. Restart Your iPad
If turning off the Rotation Lock didn't work, try restarting your iPad. It's a simple fix that can solve many problems, including issues with rotation. To restart your iPad, hold down the power button until the screen goes blank and the Apple logo appears. Then release the button and wait for your iPad to restart.
3. Disable Multitasking Gesture
Another possible solution to the problem of your iPad not rotating is to disable multitasking gesture. This feature allows you to use certain motions to perform tasks on your iPad, such as swiping up with four or five fingers to bring up the app switcher. Sometimes, this feature can interfere with the rotation of the screen. To disable it, go to Settings and then General. From there, select Multitasking & Dock and toggle off the switch next to Gestures.
4. calibrate your iPad's Gyroscope

If none of the above solutions worked, you can calibrate your iPad's gyroscope. The gyroscope is the sensor that detects the orientation of your iPad. If it's not functioning correctly, your iPad won't rotate. To calibrate the gyroscope, go to Settings and select Display & Brightness. Then, tap on View in the Display Zoom section, followed by Zoomed. From there, tap on Set and then follow the instructions to calibrate your gyroscope.
5. Update Your Software
Finally, if none of the above solutions work, updating your software may solve the problem. Apple regularly releases software updates that include bug fixes and performance improvements. To update your software, go to Settings, select General, and then tap on Software Update. If there's a new update available, download and install it.
In conclusion, these are some steps you can take when your iPad won't rotate. Start with the simple solutions, such as disabling Rotation Lock or restarting your iPad, and then move on to more advanced solutions, such as calibrating your gyroscope or updating your software. With a little bit of troubleshooting, you can get your iPad back to rotating again.