Opera GX Browser Rolls Out Beta for Mods With a Valentine's Day Twist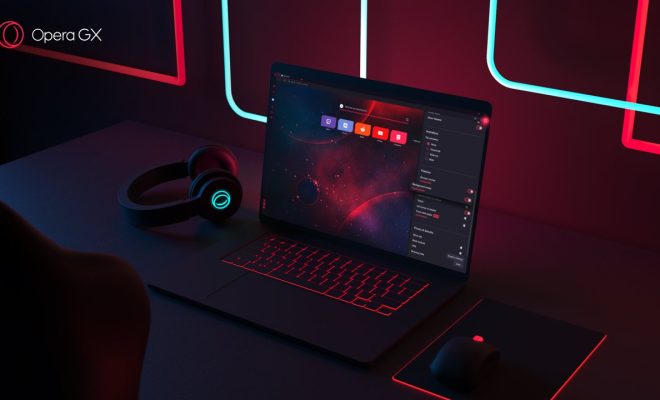 Opera GX, a gaming-focused version of the Opera web browser, has rolled out a beta version for mods just in time for Valentine's Day, with a suite of built-in tools and a Valentine's Day twist.
Designed to help gamers customize the browser to their liking, the mods are available through the Opera GX Store, which has been updated with a Valentine's Day theme. Some of the new mods include "Sync your Heart," which syncs your browsing history with another person's device, and "Love is in the Air," which includes heart-shaped animations and sounds to add a romantic touch to your browsing experience.
In addition to the Valentine's Day mods, the beta version of Opera GX also includes a new sidebar where users can access frequently-used apps, such as Spotify or Discord, and an improved ad-blocker that's designed to give users more control over their browsing experience.
According to Krystian Kolondra, EVP at Opera, the new mods and tools are aimed at gamers who want to customize their browsing experience and make it more personalized.
"Opera GX is all about providing gamers with a browsing experience that is tailored to their needs," he said in a press release. "That's why we're excited to introduce mods, which will allow users to customize the look and feel of their browser, as well as add new features."
The new beta version of Opera GX is available to download for Windows, Mac and Linux users, and the mods can be found in the Opera GX Store.
Overall, Opera GX is a brilliant browser for gamers who require a more personalized and powerful browsing experience. The browser has been designed with gamers in mind, so it comes with a range of powerful tools, such as a GX Control Panel that lets you manage your computer's CPU, RAM and network usage, as well as a Twitch integration that allows you to watch streams directly in the browser.
The Valentine's Day twist is a fun addition that further highlights Opera GX's commitment to providing a unique and customized browsing experience. Whether you're a gamer or just looking for a browser with a little bit of personality, Opera GX is definitely worth checking out.