What is Virtual Reality (VR)?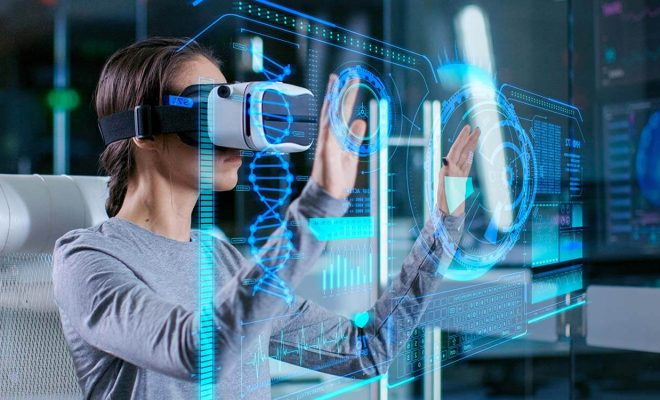 Virtual reality, commonly known as VR, is a multimedia technology that enables users to experience immersive, simulated environments. It involves wearing a headset or visual display that blocks out the real world and replaces it with a digital environment generated by a computer. VR simulators typically feature 3D graphics and surround sound to create an immersive experience.
The technology was first developed in the 1960s for pilot training simulations but has rapidly evolved over the past few years. Today, VR is predominantly used in gaming, training simulations, healthcare, and education. It has also been used in therapy to treat anxiety disorders and phobias.
The concept of virtual reality involves creating computer-simulated environments that enable users to interact with objects and even other users in a manner that mimics the real world. The experience is generated by a computer and can be entirely fictitious, based on scientific information or an existing real-world environment. For example, a VR simulation may involve exploring the depths of the ocean or walking through a museum exhibit.
VR relies on a combination of various technologies, including motion tracking, 3D imaging, haptic technology, and graphics processing. Motion tracking involves mapping the movement of the user in the virtual environment in real-time, while 3D imaging allows for the creation of realistic, lifelike images. Haptic technology transmits touch sensations to the user, such as vibrations or pressure, to add to the overall immersion.
There are various types of VR, including fully immersive VR, non-immersive VR, and augmented reality. Fully immersive VR involves completely blocking out the real world, while non-immersive VR allows the user to see both the virtual environment and the real world. Augmented reality involves integrating digital information with the real-world environment.