How to Improve Your Network Latency for Gaming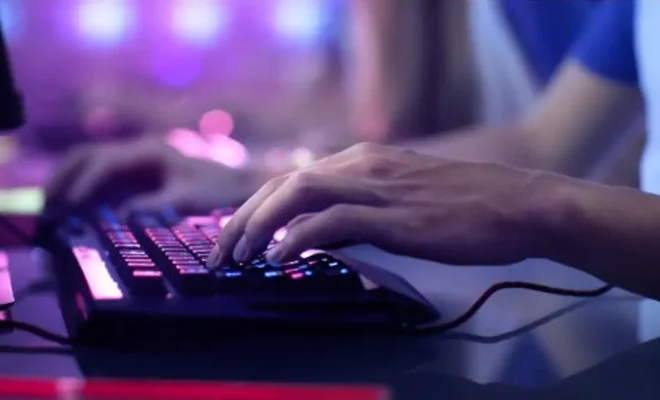 As a gamer, network latency can be one of the most frustrating things to deal with. It can make your gameplay jittery, slow, and even unresponsive, leading to missed opportunities and lost games. Fortunately, there are several strategies you can use to improve your network latency and enhance your gaming experience.
1. Optimize your network settings
The first step in improving your network latency is to optimize your network settings. This includes your router settings, your network card settings, and your game settings. You can start by ensuring that your router is configured correctly, including setting up QoS (Quality of Service) to prioritize gaming traffic over other internet use like video streaming or downloads.
You can also optimize your network card and game settings by disabling unnecessary network services, reducing network traffic, and adjusting on-screen display settings.
2. Upgrade your hardware
Sometimes, network latency can be caused by outdated or underpowered hardware. Upgrading your hardware can improve your network latency significantly, and give you a more stable gaming experience overall.
Consider upgrading your router, getting a better network card, and investing in a faster internet plan. You may also want to upgrade your gaming PC or console to improve your overall gaming experience.
3. Use a wired connection
If you're using a wireless connection, consider switching to a wired connection. Wired connections are faster and more reliable than wireless ones, and can help reduce network latency. Use a high-quality Ethernet cable to connect your gaming device directly to your router, and avoid using powerline adapters or other indirect connections.
4. Close unnecessary programs
Closing unnecessary programs can also improve your network latency. Programs like web browsers, file-sharing applications, and messaging apps can use up valuable bandwidth and slow down your internet connection. Close all background applications and only run the essentials when gaming.
5. Connect to a server closer to your location
Connecting to a server closer to your location can also help reduce network latency. When you're selecting a server to play on, choose one that's located closer to your physical location. This can help reduce the distance that your data has to travel, and minimize network latency.
Final thoughts
Network latency can be a frustrating problem to deal with, but it's not impossible to overcome. Follow the above tips to improve your network latency and enjoy a smoother, more enjoyable gaming experience. With a bit of patience and determination, you'll be able to overcome any network latency issues and become a pro gamer in no time!