What is Video Teleconferencing (VTC)?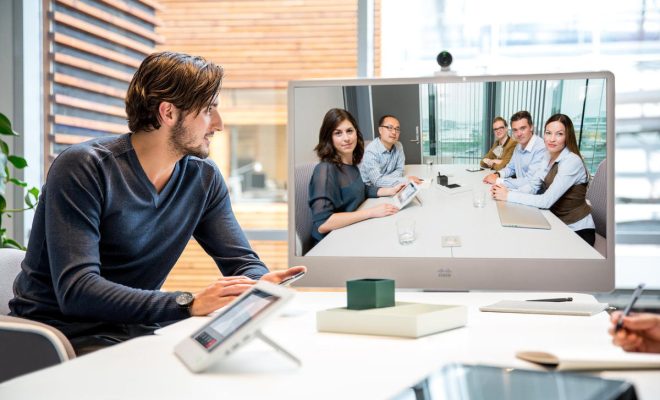 Video Teleconferencing (VTC) is a communication technology that enables individuals or groups located in different parts of the world to communicate with each other in real-time through video and audio transmission over a network. This technology has revolutionized the way people communicate, especially in business settings.
In a VTC session, individuals in different physical locations can interact with each other live, as if they were in the same room. This technology allows individuals to communicate with each other in a way that goes beyond just email and voice calls. With VTC, people can see each other, share documents, and discuss matters as though they were in a face-to-face interaction.
The popularity of VTC has surged in recent years due to its numerous benefits. It can save companies time and money, and improve productivity since people do not need to travel as frequently. It can also enhance collaboration between people in different locations, which can lead to increased teamwork and better decision-making.
Additionally, VTC technology is becoming more affordable and accessible for businesses of all sizes. Advanced technologies such as Unified Communications (UC) systems enable people to communicate across different channels, such as instant messaging and email, and integrate VTC as part of a broader communication strategy.
The use of video teleconferencing technology is not only limited to businesses but also in personal settings, where families and friends residing in different parts of the world can conduct regular meetings and stay connected. This technology is also advantageous in the medical field because it allows doctors to conduct virtual appointments with their patients.
Despite its advantages, there are also challenges related to VTC, especially in terms of technology and network connectivity. Connection problems, poor audio, and video quality can hinder effective communication, and technological issues can cause disruptions to a meeting. Adequate training and support are necessary to keep the technology running smoothly and to prevent any problem that may arise during a VTC session.