How Governors Can Help More Poor Students Attend College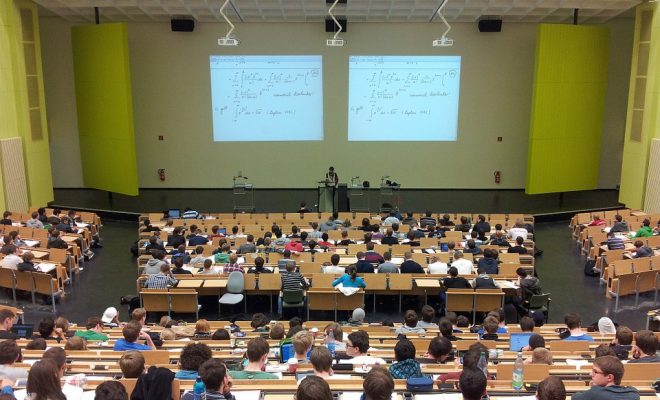 A Governor must be a strong leader and must show they want to help every constituent in their state. One of the best places to begin is by assisting poorer students to attend college. If those students get a good education, potentially, it allows them to get an excellent job afterward. So, how can a Governor help more students attend college?
Offer Financial Aid Options for Those Who Can't Afford Tuition 
Students can access grants, scholarships, and loans to ease some college costs. These financial aid options are there to make college an affordable prospect for those who want to continue their education. Governors should prioritize these financial aids for poorer students and help them determine if college is the route they want to take. Financial aid options include: 
Military Service Grants

Teacher Education Assistance

State Grants

Offsets for Additional Expenses
If a student isn't aware of these grants, they won't apply and may miss out on furthering their education.
Remove Remedial Courses from the System
Remedial classes are expensive. For poorer students, they cannot afford these classes. Unfortunately, for every five students, three will need to attend a remedial course. It pushes potential students away from college. 
Initially, remedial courses were created to help students boost their education to a university level but have become a stumbling block that is almost impossible to overcome. Worse of all, there is no credit given for a remedial course, so students waste their money and time. Instead, they could have excelled in another course. 
Bridging the gap between high school and college could be more effective and potentially less expensive if remedial classes were taken outside the college system. It could open the door to more students moving onto college without feeling stuck in limbo over remedial classes. 
Low-Income Families Deserve Respect 
Poor students avoid college because they don't want debt. They don't want their low-income family to be stretched further and believe college isn't the path for them. It's a great way to mitigate financial risk, but it sells them short. 
Some students just don't know financial aid is an option, but it is an investment in their futures and that could mitigate some initial fees. Of course, a student needs to understand what funding options are available to them. As the Governor, you can help by creating more outreach programs in high school and giving them sufficient funding. 
When You Cut Educational Funding, It Stops Students Advancing
There is no doubt that everyone needs to tighten their purse strings; however, reducing the amount of funding for high schools prevents children from getting a good education. It saves money for the state but impacts poorer families. Students could create a better life for their families just by having a good education. 
On the other hand, a student has the chance to create a better life for their families just by having a good education. Cutting funding is never going to help those on the poverty line, even those slightly above it will struggle too. 
Prepare for College Early On
Being prepared for college shouldn't start when a child reaches 10th grade, it should begin from their first day at middle school. This is their opportunity to learn and succeed, and parents, educators, and state Governors should actively encourage education. It gives children the best start in life and hopefully, avoids them being on the poverty line when they reach adulthood. 
More Help is Needed
Governors can level the playing field by giving students from low-income families, quality early childhood education. This is how you can help a disadvantaged student attend college. It starts from their childhoods.