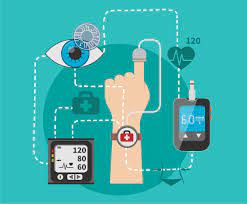 Ubuntu Cloud is a cloud computing platform that offers Infrastructure-as-a-Service (IaaS), Platform-as-a-Service (PaaS), and Software-as-a-Service (SaaS) solutions. It is an open-source platform built on Ubuntu operating system and provides various cloud computing services like computing power, storage, and network resources for hosting services and applications on virtual machines.
Ubuntu Cloud offers businesses and organizations the flexibility to scale their applications and infrastructure quickly and cost-effectively. The platform is designed to simplify cloud deployment, providing users with tools to manage their infrastructure effectively.
Ubuntu Cloud Computing Services
The Ubuntu Cloud offers a range of services, including:
1. Infrastructure as a Service (IaaS)
Ubuntu Cloud provides virtualized computing resources for enterprises and organizations. With IaaS, users can host their applications on virtual machines running on the cloud instead of relying on in-house servers. It provides scalable infrastructure resources, including compute, storage, and networking.
2. Platform as a Service (PaaS)
Ubuntu Cloud offers a PaaS solution that allows developers to build, deploy, and run applications on the cloud without worrying about underlying infrastructure. Developers can use cases and tools that take care of the underlying infrastructure and focus on developing quality software.
3. Software as a Service (SaaS)
Ubuntu Cloud also offers Software as a Service (SaaS) solutions. Ubuntu One is an example of a SaaS solution that offers cloud file storage, music streaming, and software applications.
Why Choose Ubuntu Cloud?
Ubuntu Cloud offers businesses and organizations several benefits, including:
1. Flexibility
Ubuntu Cloud offers scalability, which means that businesses can scale their applications as the need arises. This feature allows businesses to manage peak loads and reduce costs during low demand periods.
2. Open Source
Ubuntu Cloud is open-source, allowing businesses and organizations to take advantage of the flexibility, adaptability, and security that open source software offers. Organizations can tailor the Ubuntu Cloud to their specific needs and modify it when necessary.
3. Cost-Effective
With Ubuntu Cloud, businesses can increase or reduce their resources according to their needs, allowing them to avoid overpaying for unused resources. This feature provides cost-efficiency, making cloud deployment accessible to small and medium-sized businesses.