How to Make a Roblox Shirt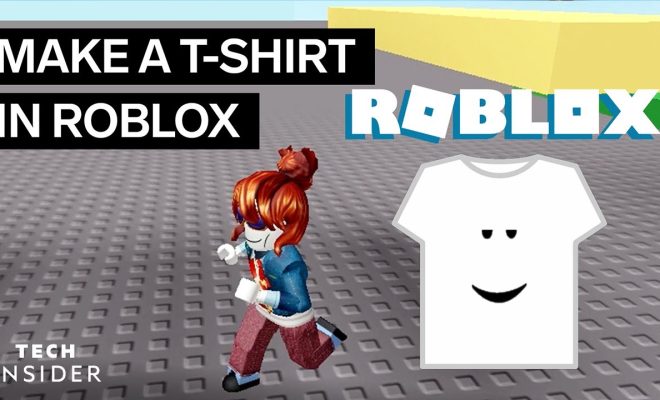 Roblox is a massively popular online game that allows players to create their own games and play games created by other players. One of the most popular features of the game is the ability to create custom clothing items such as shirts, pants, and hats. If you are wondering how to make a Roblox shirt, then this article is for you.
Step 1: Choose a Design
The first step in making a Roblox shirt is to choose a design. You can use any image editing software to create a design, such as Photoshop, Canva, or GIMP. When choosing a design, make sure it adheres to the Roblox community guidelines. Create a design that meets the game's visual standards and does not contain any inappropriate content.
Step 2: Resize the Design
After creating a design, you need to resize it correctly to fit the shirt template. Roblox shirt templates are 585 pixels wide and 559 pixels tall. Use a photo editing software to resize the design accurately without distorting it.
Step 3: Create a Template
Once you have resized the design, create a template using an image editing software. A Roblox template is a transparent PNG file that fits the dimensions of the Roblox shirt. Make sure your design is placed correctly in the template without any empty spaces.
Step 4: Upload the Template
After finishing the template, head over to the Roblox website and log in to your account. Go to the "Create" page, and click on "Shirts." Click on the "Choose File" button to upload the template you created. Once you have uploaded the template, give the shirt a name and description that appropriately describes the design.
Step 5: Save and Publish
After filling in the necessary details, save and publish your shirt. Once published, you can wear the shirt and share it with your friends. Publish the shirt to the Roblox marketplace, and it will be available for anyone to buy.
Conclusion
Creating your custom Roblox shirt is a fun and straightforward process that anyone can do. You don't need any technical skills to make a shirt, only an image editing software and a little creativity. Once you've mastered the basics of creating Roblox shirts, you can experiment with other clothing items such as pants and hats. Making custom clothing items allows you to stand out in the game and express your creativity. Follow these simple steps, and you'll be well on your way to creating custom shirts in no time!