What Is the Smallest Raspberry Pi Model?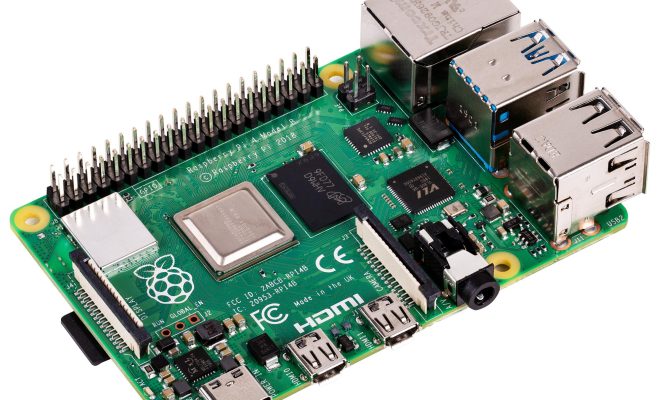 Raspberry Pi has been one of the most popular single-board computers that are used for various applications such as automation, Internet of Things (IoT), and as media centers. With its compact size and affordable price, it has become a go-to device for makers and enthusiasts. However, with its success, the Raspberry Pi has evolved into a family of products, with each model having its unique features and specifications. In this article, we will be discussing the smallest Raspberry Pi model in the market.
The latest and smallest Raspberry Pi model is the Raspberry Pi Zero W. Introduced in February 2017, it is a tiny board that measures only 65mm x 30mm x 5mm. What makes it unique from other models is that it is a wireless version, which means it supports Wi-Fi and Bluetooth connectivity. It has been designed to be used in IoT projects, where space is a constraint, and wireless connectivity is a requirement.
The Raspberry Pi Zero W has a 1GHz single-core CPU, 512MB of RAM, and a Broadcom BCM2835 SoC, which is the same chip that powers the first-generation Raspberry Pi. It has a mini HDMI port, a micro-USB port, and a 40-pin header that allows connectivity with various peripherals. It also has a camera and a display connector, allowing makers to use it as a miniature camera module.
The Raspberry Pi Zero W comes with its operating system called the Raspbian Lite, which is a lightweight version of the original Raspbian OS. It is optimized to run on low-power devices and has basic packages installed, making it ideal for headless applications.
One of the significant advantages of the Raspberry Pi Zero W is its price. It retails for about $10, making it one of the most affordable single-board computers in the market. This price is significantly lower than other models, such as the Raspberry Pi 4, which retails for over $50. However, it is essential to note that the Raspberry Pi Zero W requires additional components, such as a power supply, a microSD card, and peripherals, which will add to the overall cost.
In conclusion, the Raspberry Pi Zero W is the smallest Raspberry Pi model in the market, which is perfect for IoT projects that require wireless connectivity. With its small size, affordable price, and basic specifications, it is an excellent board for beginners who are just starting with Raspberry Pi. However, it is crucial to consider the additional components required to use it, which may add to the overall cost.