What Is the iPhone Upgrade Program, and Is It Worth Using?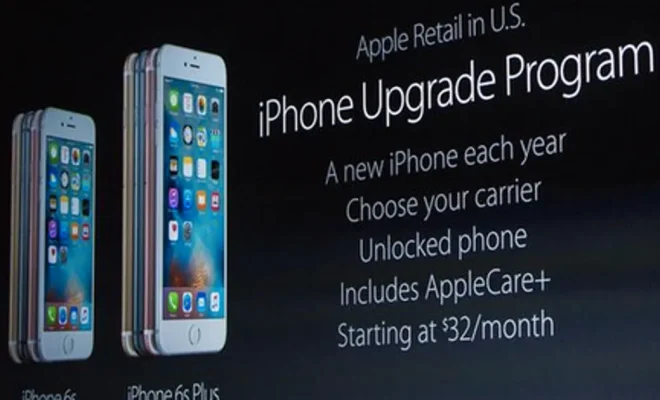 The iPhone Upgrade Program is a service offered by Apple that allows customers to upgrade their iPhones to the latest model every year without fully paying for the device upfront. Instead of purchasing the phone outright, customers make monthly payments towards the cost of the phone, and after a year, they can trade in their current phone and upgrade to the latest model.
The iPhone Upgrade Program is worth using for several reasons. Firstly, it takes the burden of purchasing an expensive phone upfront off the consumer. Instead, they can spread out the cost over a year, which is much more manageable for many people. Secondly, the program allows for a hassle-free upgrade process. Rather than worrying about selling or trading in an old phone, the customer can simply return it to Apple and receive a new device. This removes the stress of trying to sell the phone and potentially losing money in the process.
Another benefit of the iPhone Upgrade Program is that it includes AppleCare+ with theft and loss protection. This means that if the phone is lost or stolen, or if it's damaged, the customer is protected. This is a significant advantage since AppleCare+ is a pricey service on its own, and the theft and loss protection is not available with the purchase of a single device.
So, is the iPhone Upgrade Program worth it? In most cases, it offers many benefits that make it a valuable option for anyone looking to upgrade their phone without the hassle of selling or trading in their old device. However, there are some downsides to consider. One potential drawback is that monthly payments may end up costing more in the long run than buying the phone outright. Additionally, consumers who enjoy owning their devices outright may not appreciate the idea of being locked into a program that requires them to return the device after a year.