What is Real-Time Data Processing?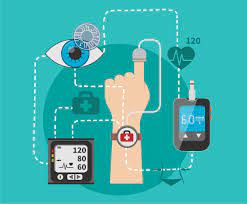 Real-time data processing is a methodology for managing, analyzing, and utilizing information the moment it is generated, without any delay. This means that data is processed immediately upon its creation rather than being stored for later use. By processing data in real-time, businesses can make more informed decisions quickly and improve their responsiveness to changing market conditions.
Real-time data processing is an essential tool for businesses involved in high-volume data transactions, such as finance, healthcare, e-commerce, and social media platforms. In these industries, the ability to analyze data in real-time can result in accurate, timely insights and enable businesses to respond to emerging trends and customer needs quickly. For instance, stock traders need to react swiftly to updates on company earnings, news, and world economic events to buy and sell securities to maximize their profits.
One of the significant benefits of real-time data processing is that it can detect fraud and malicious activities instantly. The financial institution can detect fraudulent transactions quickly and take action to prevent them before they escalate. Additionally, healthcare organizations can use this technology to detect anomalies in patient vital signs or medical records that may indicate a potential medical emergency.
Real-time data processing employs several technologies to extract and analyze information with no lag. Technologies such as stream processing use algorithms to analyze data as it flows through a system. Other techniques, such as in-memory computing, store and analyze data in a way that eliminates the bottleneck created when retrieving data from traditional databases.
Real-time data processing can be leveraged in various ways by businesses to gain a competitive edge. For instance, e-commerce sites can use real-time data to track visitors' online behavior, preferences, and purchase histories to recommend products, personalize website marketing, and improve customer engagement. In the marketing industry, real-time data processing can be used to personalize advertisements based on what consumers are reading, watching, or listening to.
Real-time data processing enables businesses to be more agile, efficient, and competitive by empowering them to leverage data for informed decision-making. With the right real-time data processing technology, businesses can transform data from a burden to an asset, leading to increased efficiency, improved customer satisfaction, and greater profitability.