What is RAID Data Recovery?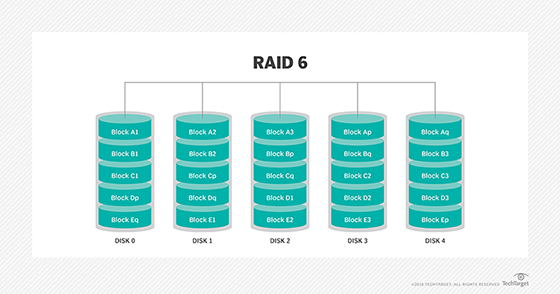 When it comes to protecting your valuable digital data, RAID (Redundant Array of Independent Disks) systems have become a popular choice for many organizations. They are designed to provide optimal data storage availability, performance and scalability, while minimizing the risk of data loss. Despite the significant reliability and fault tolerance of RAID systems, they still remain vulnerable to various forms of data loss or corruption. This is where RAID data recovery comes in – an essential service that helps to retrieve lost or damaged data from RAID setups.
RAID data recovery involves using specialized tools and techniques to recover data from failed or damaged RAID arrays. The process typically involves identifying the cause of the failure, repairing the damaged hardware or replacing failed components, and extracting the lost data from the affected disks. It can be a complex and time-consuming process that requires expert knowledge and experience of RAID technologies and data recovery procedures.
There are several types of RAID systems, each with its unique data recovery challenges. The most common RAID configurations include:
– RAID 0: This is a non-redundant configuration that stripes data across multiple disks for improved performance. In the event of a single disk failure, data loss is unavoidable, and data recovery becomes more challenging due to the absence of data redundancy.
– RAID 1: This is a mirroring configuration that duplicates data across multiple disks. In the event of a single disk failure, the other disk(s) continue to operate, ensuring data availability. Data recovery is typically straightforward in this configuration, as long as the failed disk can be replaced or repaired.
– RAID 5: This configuration stripes data across multiple disks with parity information distributed across the disks. In the event of a single disk failure, the missing data can be reconstructed from the parity information. However, multiple disk failures can render data recovery impossible.
– RAID 6: This is similar to RAID 5, but with two parity disks, providing an additional layer of redundancy. This configuration allows for recovery of data even with the failure of up to two disks.
RAID systems can fail for several reasons, including hardware failure, human errors, software corruption, natural disasters, and cyberattacks. The most common causes of failure include disk failure or corruption, improper RAID controller configuration, power surges, and accidental data deletion. When data loss occurs, it is crucial to take immediate action to prevent further damage and loss.
Professional RAID data recovery services provide the expertise and resources needed to recover lost data from RAID systems. They have the necessary equipment and tools to diagnose and repair faulty hardware or software, and employ advanced data recovery methods to extract lost data from damaged disks. They use specialized software and hardware to reconstruct corrupted data, and ensure data integrity and confidentiality throughout the recovery process.
RAID data recovery is not a guaranteed solution, and sometimes not all data can be recovered. The key is to act fast and seek professional help from experts in RAID data recovery to increase the chances of recovering lost data. Regular backups, data redundancy, and consistent system maintenance are important steps that can help mitigate the risks of data loss and ensure business continuity in the event of a disaster.