What Is MirrorLink? A Guide to the Car Smartphone Communication Standard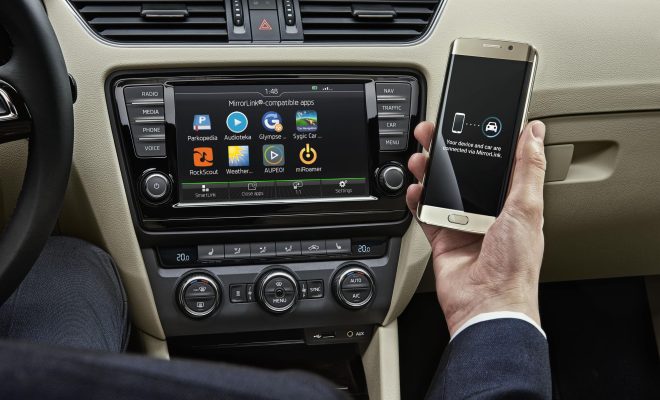 MirrorLink is a car smartphone communication standard that allows you to safely use your phone in your car. It was created by the Car Connectivity Consortium (CCC) – a group of automotive and mobile companies – with the goal of setting an industry standard for in-car technology.
With MirrorLink, you can connect your smartphone to your car's infotainment system and display your phone's screen on your car's display. This allows you to easily and safely use your phone's features while driving, such as music streaming, navigation, and hands-free calling, without taking your eyes off the road.
One of the unique things about MirrorLink is that it is an open standard, meaning any smartphone or car manufacturer can use it. This allows for greater compatibility between different devices and can make it easier for consumers to seamlessly integrate their phones with their cars.
To use MirrorLink, you will need a smartphone that is compatible with the standard, as well as a car with a MirrorLink-enabled infotainment system. Many major phone manufacturers, such as Samsung and HTC, have MirrorLink-compatible devices, and several car manufacturers, including Volkswagen and Peugeot, have started to offer MirrorLink support in their vehicles.
Once you have a compatible smartphone and car, connecting your phone to your car's infotainment system is straightforward. Simply plug your phone into the car's USB port and follow the prompts on both the phone and car display to establish the connection.
One limitation of MirrorLink is that it is primarily designed for Android devices, as there are currently limited options for iPhone compatibility. This means that iPhone users may not be able to access all of the features available through MirrorLink.
Despite this limitation, MirrorLink remains a popular choice for car smartphone integration. Its open standard and widespread support make it a reliable and user-friendly option for drivers looking to safely use their phones while on the road.