What is Private Automatic Branch Exchange (PABX)?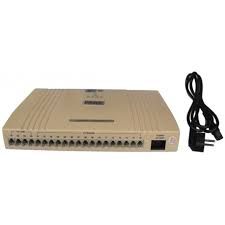 A Private Automatic Branch Exchange (PABX) is a telephone switching system within a private organization that enables the distribution of incoming and outgoing calls within the organization. It is also known as a private branch exchange (PBX).
PABX allows internal communication between different extensions of an organization, as well as external communication with the outside world through different communication channels. This system can also route calls based on the recipient's extension number, department or any other pre-defined set of rules.
PABX systems consist of a control unit and a set of internal and external lines that allow communication both within and outside the organization. The control unit is the central component of the PABX system, which manages all incoming and outgoing calls, routes calls, and provides important features like call recording, call forwarding, and interactive voice response (IVR), among others.
PABX systems come in different sizes and configurations, depending on the size and needs of the organization. Small organizations can benefit from a basic PABX system that can handle a limited number of lines and extensions, while larger enterprises require more complex systems with additional features.
PABX systems offer several advantages to organizations including enhanced communication, cost savings, and increased productivity. By enabling internal calling, organizations can save money on external calling costs, while employees can communicate across departments in a more efficient manner. PABX systems also provide features like voicemail, call transfer and conferencing, which allows businesses to operate more efficiently.
The importance of PABX systems in modern business cannot be overstated. They are essential for communication between different departments and facilities within an organization. Additionally, they offer an array of features that improves communication and enhances overall productivity, making them an indispensable tool for modern business.