What is predictive technology?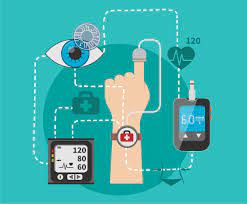 Predictive technology refers to the process of utilizing data analytics, machine learning, and other analytical approaches to identify patterns or trends and predict future events or outcomes. This technology analyzes vast amounts of data inputs and delivers predictions based on those inputs.
Predictive technology works through patterns, algorithms, statistical models, and data mining techniques to analyze past and current data with a view of predicting future outcomes. The technology uses data to predict outcomes such as the likelihood of success or failure of a project, the probability of sales, and even potential staffing needs.
Predictive technology offers businesses and organizations a competitive advantage in decision-making, risk management, and identifying opportunities that may arise in the future.
One major benefit of predictive technology is its ability to identify patterns in data that are not readily observable to the human eye. This capability enables businesses to predict customer behavior with a great degree of accuracy, making it an essential tool for customer relationship management, marketing, and advertising.
Moreover, predictive technology can be used to enhance product development processes, by providing insights into future trends, failures of product features, and other related issues that might not be apparent at the moment. This helps businesses develop customer-centric products, fix any identified problems, and even get ideas for new products to introduce into the market.
Additionally, predictive technology can help businesses reduce cost and improve efficiency through predictive maintenance. By analyzing data from sensors placed in machines, predictive maintenance moves from a reactive approach to a more proactive one.