What is Pay Per Lead (PPL)?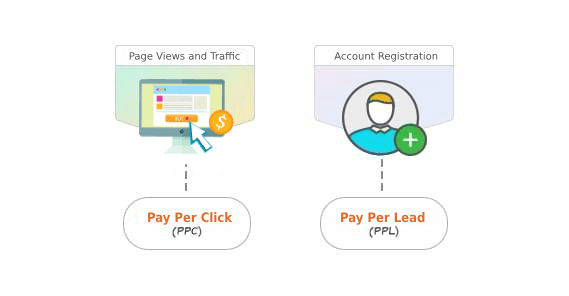 Pay per lead (PPL) is a popular online advertising model where an advertiser pays a commission to a publisher or an affiliate marketer for every qualified lead generated. In other words, it's a form of performance-based marketing where advertisers only pay for leads that meet specific criteria, such as being interested in a particular product or service, living in a certain area, or having a specific income level.
PPL is different from pay per click (PPC) and cost per impression (CPM) advertising models in that the advertiser only pays for leads, not clicks or impressions. This makes PPL a more cost-effective way to generate leads because advertisers only pay for the results they get, rather than for the exposure they get.
How PPL works
A typical PPL campaign involves three parties: the advertiser who wants leads, the publisher who has an audience, and the potential customer who may become a qualified lead.
The publisher or affiliate marketer will promote the advertiser's product or service to their audience through various channels such as email marketing, display ads, social media, or search engine marketing. When a potential customer clicks on the publisher's ad and submits their contact information, the publisher sends the lead data to the advertiser, who will then verify the lead's quality based on the agreed-upon criteria.
If the lead meets the criteria, the advertiser pays the publisher a commission for the lead. If the lead does not meet the criteria, or is fraudulent, the advertiser may not pay the commission or ask for a refund.
Advantages of PPL
PPL is a popular advertising model for several reasons:
1. Cost-effectiveness: Advertisers only pay for leads that meet specific criteria, which ensures that they are getting value for money.
2. Quality leads: PPL allows publishers or affiliate marketers to target specific audiences, which leads to higher-quality leads that are more likely to convert into sales.
3. Risk mitigation: Advertisers can control the level of risk involved in their marketing campaigns by setting criteria for what constitutes a "qualified" lead.
4. Measurability: PPL offers clear metrics for measuring the success of a marketing campaign.
Disadvantages of PPL
However, PPL also has some drawbacks, including:
1. Less control: Advertisers may have less control over how their marketing campaigns are run compared to other advertising models, as publishers often have more control over publishing content.
2. Lower conversion rates: While PPL generates higher-quality leads, it may have lower conversion rates when compared to other advertising models.
3. Quality concerns: The quality of leads generated through PPL can be a concern, especially when third-party leads are purchased. Advertisers should be proactive in verifying the quality of leads generated and having clear criteria for what constitutes a "qualified" lead.
Conclusion
Pay per lead (PPL) is a popular advertising model that offers cost-effective and measurable results for advertisers. While it has some drawbacks, PPL remains a powerful tool in generating high-quality leads that turn into sales. If you're considering PPL, be sure to work with a reputable publisher or affiliate marketer and have clear criteria for what constitutes a "qualified" lead.