What is Passive Surveillance?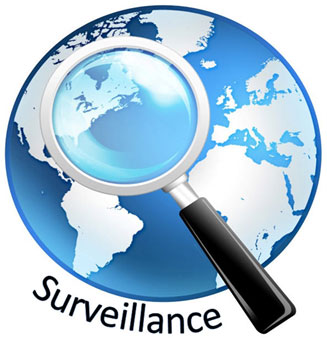 Surveillance is the practice of observing people, objects, and systems in order to collect and analyze information. Passive surveillance, also known as observation, is one type of surveillance that involves collecting information without actively engaging with the target. In this article, we'll examine what passive surveillance is, how it works, and its implications for privacy.
Passive surveillance involves monitoring and collecting data about people, objects, or systems without directly engaging with them. This can be achieved through the use of various technologies, such as cameras, sensors, and data analysis tools. The purpose of passive surveillance is usually to gather information that can be used for analysis, monitoring, or decision-making.
One common example of passive surveillance is CCTV cameras. These cameras are placed in public areas to monitor and record activities. The footage collected by these cameras is often used to investigate crimes, monitor traffic, or identify potential security threats. Another example is the use of sensors to monitor environmental conditions, such as temperature or humidity.
Passive surveillance can take many different forms depending on the context. For example, in the workplace, passive surveillance may involve monitoring employees' computer activities or emails. In public spaces, it may involve monitoring social media posts or analyzing foot traffic patterns. In healthcare settings, passive surveillance may involve monitoring patient data to detect potential health problems.
Passive surveillance has become increasingly prevalent in modern society due to advances in technology. Sensors and cameras can now be found in many everyday objects, from smart home devices to cars. The widespread use of social media also means that a vast amount of personal information is freely available for analysis.
The use of passive surveillance has many implications for privacy. People may feel uncomfortable knowing that they are being monitored, even if the purpose of the surveillance is benign. Furthermore, the data collected through passive surveillance can be used to make decisions about individuals that may have far-reaching consequences. For example, an employer could use data collected through passive surveillance to track employees' activities and make decisions about their job performance.
To address concerns about the use of passive surveillance, it is important for organizations to be transparent about their surveillance practices. This means informing people when they are being monitored and how their data will be used. It also means taking appropriate measures to protect the privacy of individuals, such as limiting access to data and ensuring that data is securely stored.
In conclusion, passive surveillance is an increasingly prevalent form of surveillance in modern society. It involves collecting data about people, objects, and systems without actively engaging with them. While passive surveillance can be useful for monitoring and analysis, it also has implications for privacy. It is important for organizations to be transparent about their surveillance practices and take measures to protect individuals' privacy.