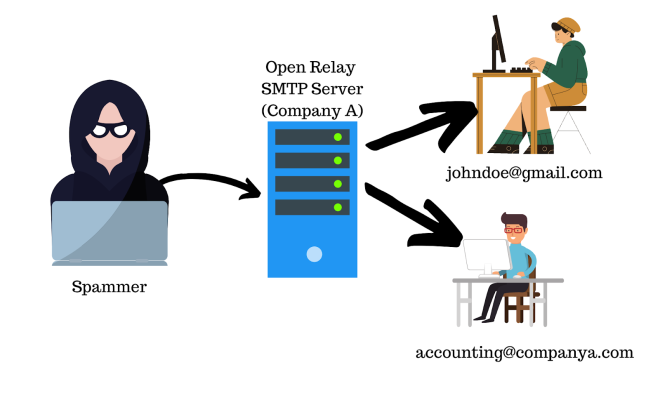 Open Relay is a term that is commonly associated with email servers. It refers to a situation in which an SMTP (Simple Mail Transfer Protocol) server allows anyone to use it to send emails, regardless of their origin or destination. In other words, an Open Relay server doesn't require authentication or permission to send emails. This can lead to spam or abusive emails being sent, which puts the server at risk of being blacklisted.
The concept of an Open Relay is rooted in the early days of the Internet, when email was still a new technology. SMTP servers were designed to be open so that any computer could send emails to any other computer without needing to be authenticated. This was seen as a useful feature at the time, as it made it easy for people to send emails to each other without needing to worry about complex authentication processes.
However, as email became more widespread, it also became more susceptible to spam and other types of abuse. Spammers began using Open Relay servers to send large volumes of unsolicited emails, which would often contain malicious links or other harmful content. This led to a rise in anti-spam measures, which aimed to identify and block Open Relay servers.
There are now several ways in which SMTP servers can prevent Open Relay. One of the most common is through the use of authentication methods such as SMTP Authentication (SMTP-AUTH) or Sender Policy Framework (SPF). These methods require the user to provide a username and password before being allowed to send emails, which helps to prevent unauthorized use of the server.
Other methods for preventing Open Relay include using IP address blocking, which blocks known spam sources from accessing the server. Some servers also use rate limiting, which limits the number of emails that can be sent from a single IP address in a given time period.
In conclusion, Open Relay is a term that refers to a type of SMTP server that allows anyone to use it to send emails. This can lead to spam and other types of abuse, which can be harmful to both the server and the users who receive the emails. To prevent Open Relay, SMTP servers use various techniques such as authentication, IP address blocking, and rate limiting. These measures help to protect the integrity of the server, and ensure that emails are only sent by authorized users.