How to Fix Horizontal Lines on a Computer Screen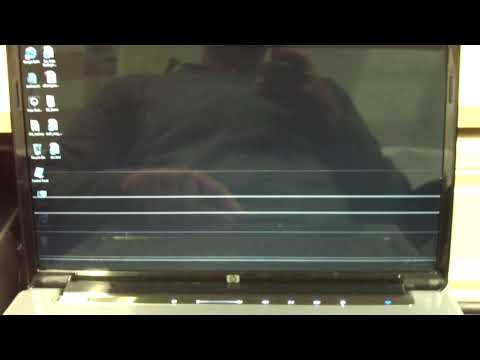 As a computer user, a frustrating experience is encountering horizontal lines on a computer screen. These lines affect the quality of visuals displayed on the screen and can hinder productivity. In this article, we would be exploring six steps that can help fix horizontal lines on a computer screen.
1. Check the cable connection: Loose cables can result in horizontal lines appearing on the computer screen. The first step to fixing horizontal lines is to check the cable connection between the computer and the monitor. Unplug the cable from both ends, ensure it's dust-free, and plug it back in tightly.
2. Adjust screen resolution: The resolution of a monitor refers to the number of pixels displayed on the screen. Too high or too low resolution can result in horizontal lines on the screen. To adjust the screen resolution, right-click on the desktop, click on Display Settings, click on Display Resolution, and select a resolution that best suits your screen.
3. Update display drivers: Display drivers are software that enables communication between the computer and display hardware. Outdated drivers can result in horizontal lines on the screen. To update display drivers, open Device Manager, select Display adapters, right-click on the adapter, select Update driver, and follow the prompts.
4. Remove third-party software: Some third-party software can interfere with the display settings of a computer. Uninstall any recently installed software, and restart the computer to check if the horizontal lines are gone.
5. Check for Hardware damage: Hardware damage can also result in horizontal lines on the screen. Check for any physical damage like a cracked screen, a loose or faulty cable, or any other internal hardware damage. Replace any damaged hardware to fix the horizontal lines.
6. Monitor Replacement: If none of the above steps have proven effective, then the monitor may be faulty. In this case, consider replacing the monitor with a new one.
In conclusion, horizontal lines on a computer screen can be a frustrating experience, but with these six steps, it can be resolved. Remember to check cable connections, adjust an appropriate screen resolution, update display drivers, remove third-party software, check for hardware damage, and if none of these steps work, replace with a new monitor.