How to Factory Reset a Windows 11 Computer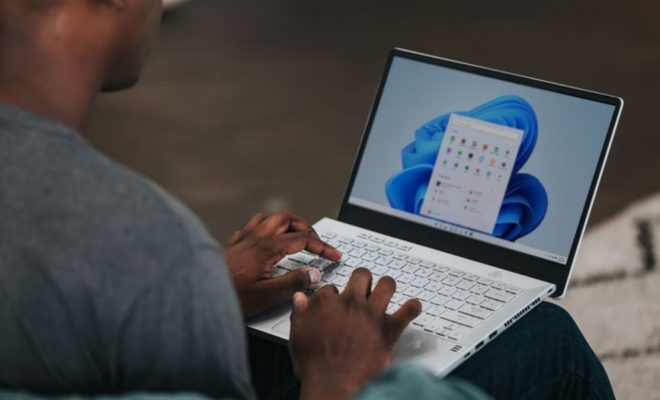 As a Windows 11 user, you may encounter issues where your computer is running slow, freezing or experiencing malware that cannot be easily fixed. In such cases, one of the best ways to solve these issues is by performing a factory reset on your computer. A factory reset essentially returns your computer to its original state when it was first purchased, wiping out all previously installed data, files, and applications. Here's a step-by-step guide on how to reset your Windows 11 computer:
Step 1: Backup Your Data
Before performing a factory reset, it is important to backup your data. This includes your documents, photos, music, videos, and any other important files. You can copy your files to an external hard drive, cloud storage or use a backup software. This will ensure that you don't lose any important files while resetting your computer.
Step 2: Access the Settings App
To begin the process, click on the start menu and select the settings icon, which looks like a gear. Alternatively, you can press the Windows + I keys simultaneously.
Step 3: Open Recovery Settings
In the settings app, click on the "System" tab and select "Recovery" in the left-hand sidebar. This will show the recovery options available for your computer.
Step 4: Choose the Reset Option
Under the "Reset this PC" section, select the "Get started" option. You'll be presented with two options. The first option, "Keep my files," preserves your data and settings while removing installed apps and settings. The second option, "Remove everything", completely wipes your computer clean.
Step 5: Follow the Wizard
For this guide, we will select "Remove Everything" to reset your computer to its factory settings. You can choose the other option if you want to preserve your data. A warning message will pop up, notifying you that the process will remove all of your files, documents, and settings. Click on the "Reset" button to proceed.
Step 6: Resetting Your Computer
The reset process will start, and it may take some time to complete based on the speed of your computer. Windows 11 will remove all your files and settings during this process. Ensure that your computer is adequately powered throughout the reset process.
Step 7: Reinstalling Windows 11
Once the process is complete, your computer will display its initial setup screen, and you'll have to follow the prompts to set it up. You may have to reinstall all software programs previously installed on your computer while reinstalling drivers and updating current software due to the reset.
Conclusion
A factory reset is an effective way to fix unfixable issues with your computer while returning it to its initial clean state. However, it is essential to backup your important files before performing a reset to prevent data loss. By following these steps, Windows 11 users can easily perform a factory reset on their computers.