Which Browser Uses the Least RAM and CPU on Windows, macOS, and ChromeOS?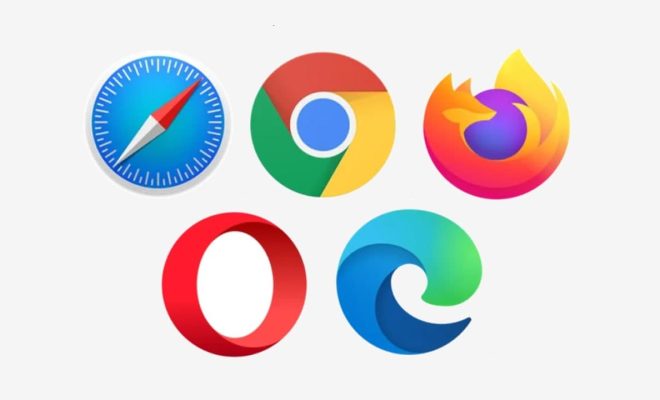 As computers continue to evolve and become more powerful, web browsing has become an integral part of our daily lives. However, browsing the internet can take up a significant amount of your computer's resources, especially its RAM and CPU. This can lead to sluggish performance, slow browsing experience, and an overall frustrating experience. Therefore, it's essential to find the best browser that consumes the least amount of RAM and CPU on your Windows, macOS, or ChromeOS operating system.
Firstly, let's take a look at the browsers that tend to consume more resources than others. For instance, Google Chrome is known for its performance and speed, but it can be a resource hog, especially when you have many tabs open. Likewise, Mozilla Firefox is known to consume a lot of RAM, despite the browser's reputation for being more efficient than Chrome.
In contrast, other browsers are designed specifically with resource optimization in mind. For example, Microsoft's Edge browser, which is available on all operating systems, focuses on maximizing performance while minimizing resource usage. Additionally, Opera is known for balanced resource consumption with its innovative data-saving techniques.
Overall, if you're looking for a browser that uses the least amount of RAM and CPU on your device, there are a few standout options to consider:
Microsoft Edge
Edge is a relatively new browser and optimized to consume fewer resources compared to previous versions of Internet Explorer. It includes features that can reduce memory and CPU usage, such as process isolation, which separates browser tabs into different processes to improve performance. It also includes a "Sleeping Tabs" function that suspends background tabs, freeing up resources for the active tab.
Opera
Opera is another browser that stands out for its efficient optimization of resources. It offers data compression technology that reduces the amount of data needed to load web pages. It also offers a battery saver mode that can boost your device's battery life by reducing the browser's CPU usa
Safari
Apple's proprietary browser, Safari, is also known to be efficient when it comes to resource consumption. It utilizes a "memory pressure" feature that automatically frees up memory for the system when it is running low. Safari also includes a feature that prevents web pages from autoplaying videos by default, which conserves CPU usage.