What Is Naver, a.k.a. "Korean Google"?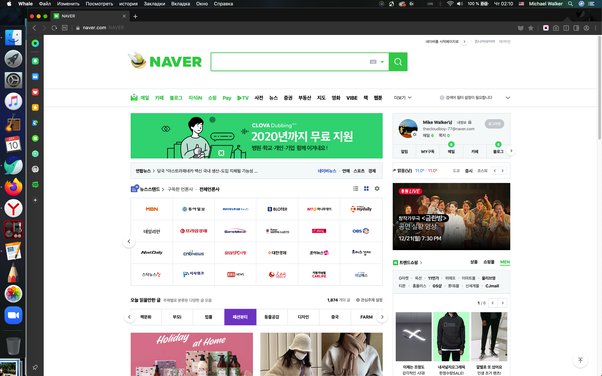 Naver is a South Korean online platform that is often referred to as the "Korean Google." Founded in June 1999, it is one of the oldest and most popular search engines in the country, with a market share of over 70% as of 2021.
Initially launched as a search portal for users to access information on the internet, Naver has since expanded into a multifaceted online platform that offers various services, including webtoons, online shopping, news, and online communities. It has become an integral part of South Korea's digital landscape, with over 45 million registered users and an average of 80 million daily visitors.
One of the biggest reasons for Naver's success in South Korea is its ability to cater to the unique needs of users in the country. For example, the platform has a feature called "Knowledge iN" which offers answers to user queries in a concise and straightforward format. This feature is particularly useful for Koreans who have a high demand for quick information on a range of topics. Another feature that sets Naver apart is its online shopping platform, which is the largest e-commerce site in Korea and connects users with local merchants.
In addition to search and e-commerce, Naver also offers a variety of entertainment and lifestyle services. Naver Webtoon is an extremely popular webcomic platform, boasting a user base of 72 million active monthly users. Naver also has a music streaming service, online movie ticketing platform, and a food delivery service. Its online community, called "Café," allows users to create and join groups where they can discuss various topics, from politics and lifestyle to sports and gaming.
As an online platform, Naver has had a significant impact on Korea's digital economy. In addition to the services it provides, Naver has also created opportunities for content creators, ranging from webtoon artists to musicians and comedians, through its profit-sharing model. This has led to the emergence of a new wave of young talent in various entertainment industries in Korea, attributed in part to Naver's support through their platform.
In conclusion, Naver is more than just a search engine; it is an all-in-one online platform that caters to the unique needs of South Korean users. From quick answers to queries, e-commerce, webtoons, and social networking, Naver has become an essential part of the digital life of many South Koreans. As the internet and technology continue to evolve, Naver's innovative approach to its services will undoubtedly keep it as one of Korea's leading online platforms.