What is Multipoint Videoconference?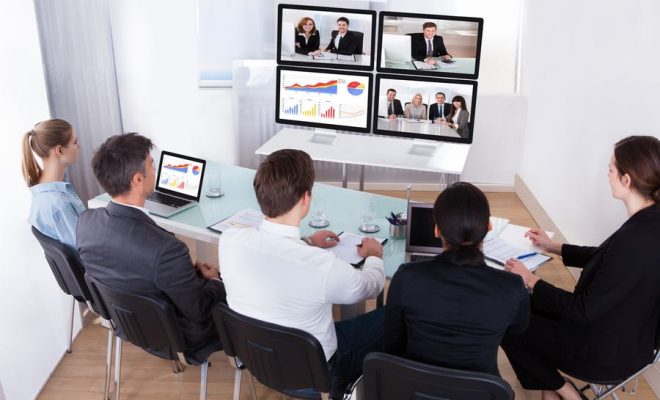 Multipoint videoconferencing is a communication technology that allows multiple participants to join a videoconference from multiple locations at the same time. This technology has revolutionized the way people communicate and collaborate by eliminating geographical barriers and making it possible to hold virtual meetings, webinars, and even classrooms.
The multipoint videoconferencing technology is achieved through high-speed internet connectivity, video conferencing software, a camera, microphone, and display device. All the participants are connected to a central server over the internet, and the server acts as a virtual meeting space. The technology allows for real-time communication between all participants, so they can see, hear, and interact with each other in a virtual environment.
Multipoint videoconferencing offers benefits such as increased productivity, cost savings, easier collaboration, and improved communication. For instance, companies can save money on travel expenses and hotel accommodations by using videoconferencing to hold virtual meetings. This technology also makes it easier for remote teams to collaborate on projects and work together, leading to increased productivity and faster decision-making.
In addition, the technology is ideal for distance learning, as it enables students from different parts of the world to participate in virtual classrooms and interact with teachers and classmates in real-time. This approach is cost-effective and convenient, especially for international students who cannot travel to attend physical classes.
Multipoint videoconferencing technology has continued to evolve, with new features and advancements being introduced regularly. Some of the notable advancements include virtual backgrounds, breakout rooms, screen sharing, and real-time language translation. These features have made videoconferencing more engaging and interactive, making it possible to hold professional meetings and training sessions in a virtual environment.
In conclusion, multipoint videoconferencing is a game-changing communication technology that makes it possible for people to communicate and collaborate irrespective of their geographic locations. This technology has revolutionized the way people work, learn, and interact, providing a cost-effective, convenient, and engaging way to hold meetings, classes, and webinars. As technology continues to advance, it's exciting to see what the future of multipoint videoconferencing holds.