Where to Download iPhone Manuals for Every Model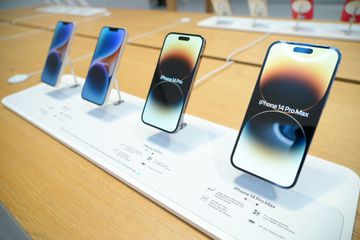 If you're an iPhone user, you might be curious about how to use new features or troubleshoot problems. Luckily, Apple provides manuals for every iPhone model, but finding them can be a challenge. Here, we'll help you discover where to download iPhone manuals.
Apple's website is the first place to check. Apple offers manuals for every iPhone model on their website, including the latest iPhone 12 lineup. You can go to the iPhone Support page and click on the Manuals section to see an overview of all the available iPhone manuals. From here, you can choose the specific iPhone model and language you want to download.
Another place to find iPhone manuals is on the app store. Apple has a free app called "Apple Books," where you can download manuals for any iPhone model. In the search bar, type in "iPhone manual" and choose the manual that matches your device to download. The benefit of having the manual on the app is having access to it offline, so you can quickly refer to it at any time.
If you're a visual learner, YouTube is an excellent resource to find tutorials on how to use various iPhone features. Finding a tutorial that matches your iPhone model might take some time, but once you find one, you can follow along step-by-step. Plus, you get to see how to execute a certain feature, making it easier to replicate it yourself.
Finally, if you prefer a physical copy, you can always purchase an iPhone manual book. Several online marketplaces sell these books for different iPhone models, including Amazon and Barnes & Noble. You can have the book delivered to your doorstep and keep it in your purse or bag for easy access.
In conclusion, iPhone manuals are essential to expand your knowledge of your device's features and troubleshoot technical issues. You can download iPhone manuals from Apple's website, the Apple Books app, find tutorials on YouTube, or purchase a physical copy. With all the available resources, you're sure to find the manual that works best for you.