How to Make a Bluetooth Speaker Louder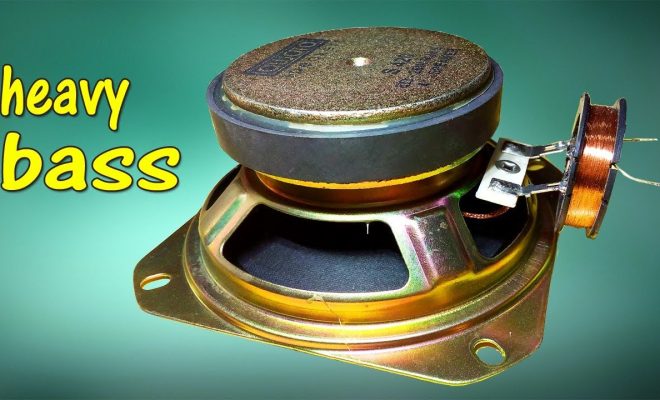 A Bluetooth speaker is a great gadget to have, as it allows you to enjoy your favorite music on-the-go. However, sometimes, the volume of the Bluetooth speaker might not be enough, and you might be looking for ways to make it louder. Here are some tips and tricks that you can use to make your Bluetooth speaker louder:
1. Adjust the Volume on Your Device
The first and most obvious step is to check the volume of your device. Ensure that the volume on your smartphone, tablet, or laptop is turned up to the max. Once you have done that, connect your Bluetooth speaker to your device and see if the volume level has increased.
2. Adjust the Volume on Your Bluetooth Speaker
If you have checked the volume on your device and it's at maximum, but the volume on your Bluetooth speaker is still low, try adjusting the volume on the speaker. Typically, Bluetooth speakers have a physical volume button that you can use to increase the volume level.
3. Move the Speaker to a Different Location
Sometimes, the low volume of a Bluetooth speaker is due to the speaker's location. If your speaker is not positioned properly, it can cause the audio to be muffled or quieter than usual. Try moving your speaker to a different location, preferably one that's closer to where you are sitting or standing.
4. Use a Different Music App
If you are using a music app that has its own volume controls, try using a different app. Some music apps have a limit on the maximum volume level, which could be why your Bluetooth speaker is not playing as loud as you want it to.
5. Increase the Bass
Another way to make your Bluetooth speaker louder is to increase the bass. Most Bluetooth speakers come with a bass boost option that enhances the low-frequency sounds in your music. By turning up the bass, you can make your music sound louder and more vibrant.
6. Use an Equalizer
An equalizer is a tool that lets you adjust different sound frequencies manually. By tweaking the EQ settings in your music app, you can increase the volume of certain frequencies and make your Bluetooth speaker sound louder. However, be careful not to distort the audio, as it can damage your speaker.
In conclusion, these are some of the methods you can use to make your Bluetooth speaker louder. However, remember that turning up the volume too high can damage your speaker and cause distortion. So, be careful and enjoy your music at safe and enjoyable levels.