What is Multi-Mode Fiber?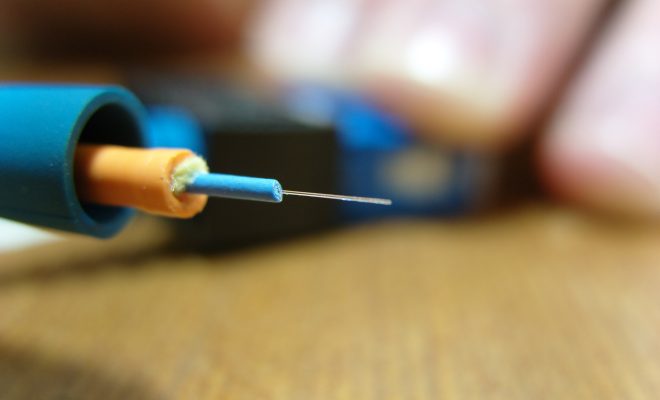 Multi-mode fiber (MMF) is a type of optical fiber that is designed to carry multiple light rays or modes simultaneously. It is typically used for short-distance communication systems, such as computer networks, CCTV systems, and data centers.
The main advantage of MMF is that it has a larger core diameter than single-mode fiber (SMF), which allows for more flexibility in its light-carrying capacity. This makes it easier to align the light source to the fiber, which reduces the likelihood of errors in data transmission.
MMF is typically made from either glass or plastic materials, and it comes in a variety of diameters. The most common sizes are 50 μm and 62.5 μm, but larger sizes of up to 100 μm are also available.
One thing to note about MMF is that because multiple modes of light are traveling through the fiber simultaneously, the light rays tend to interfere with each other, resulting in what is known as modal dispersion. This can be limiting in terms of data transmission speeds, as it can cause delays and errors in data transmission.
To compensate for this effect, MMF is typically optimized to work with specific wavelengths of light. This is known as wavelength division multiplexing (WDM), and it involves separating the different wavelengths of light and assigning them to specific channels. This allows for high-speed data transmission over long distances without interference.
Overall, MMF is a reliable and cost-effective option for short-distance communication systems. Its ability to transmit multiple modes of light simultaneously makes it a versatile and flexible solution for a wide range of applications, from computer networks to security systems.