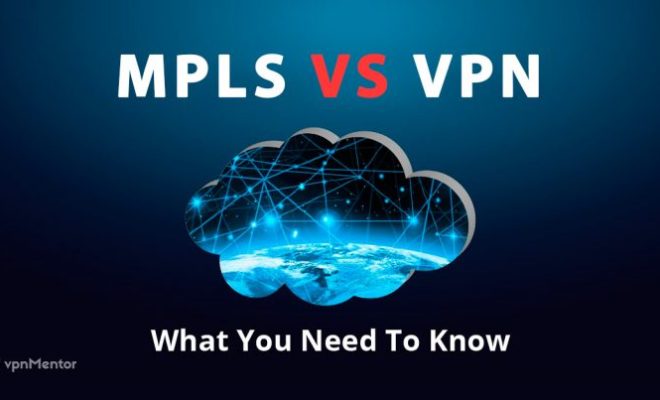 MPLS VPN or Multiprotocol Label Switching Virtual Private Network is a highly efficient and cost-effective technology that is used by organizations to manage and secure their network infrastructure. MPLS is used to create private communication networks that can be used by multiple users simultaneously, without compromising on security and privacy.
MPLS VPN is commonly used by businesses that require secure and reliable communications between multiple locations or remote workers. It provides a secure and reliable connection between a user's computer and the company's network, allowing the user to access resources and data on the network as if they were physically located at the same location as the network.
MPLS VPN works by using a combination of virtual private network technology and MPLS routing protocols to create a secure and efficient network infrastructure. It uses Label Switched Paths (LSPs) to route data between different network locations, thus ensuring that data is delivered in the most efficient way possible.
MPLS VPN is highly scalable and can be used by large multinational companies as well as small businesses. It offers a range of features that can be tailored to meet the specific needs of each business, including Quality of Service (QoS) guarantees and traffic prioritization.
One of the biggest advantages of MPLS VPN is that it provides a high level of security and protection against cyber attacks. The technology uses encryption and authentication protocols to ensure that data remains secure and private, even when being transmitted over public networks.
MPLS VPN is also highly reliable and provides businesses with a robust and dependable network infrastructure. It offers fast and reliable connectivity that can support a wide range of applications and services, including video conferencing, VoIP, and cloud computing.
In conclusion, MPLS VPN is a highly efficient and secure technology that offers businesses a range of benefits, including improved connectivity, security, and reliability. It is a cost-effective solution that can help businesses to improve their network infrastructure and enhance their productivity and efficiency.