What is Long Term Evolution (LTE)?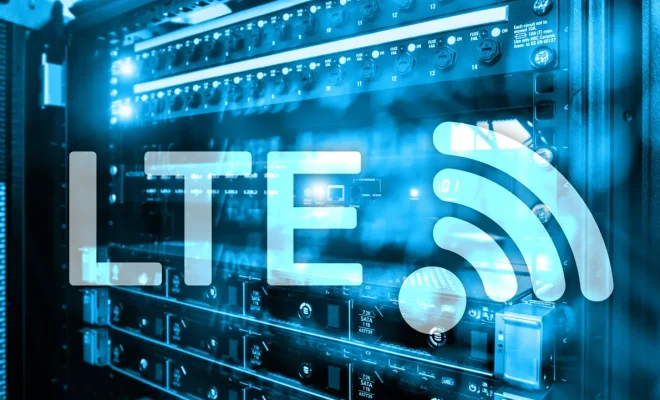 Long Term Evolution (LTE) is a wireless communications standard that enables high-speed data transfer and mobile internet connectivity for smartphones, tablets, and other mobile devices. It is the fourth-generation (4G) technology and represents a major improvement from the previous mobile network standard — 3G.
LTE was developed to meet the growing demand for mobile data transmission and internet access. With LTE, users can enjoy faster download and upload speeds, more reliable connections, and improved network coverage with lower latency—the time it takes for data to travel between two devices.
Compared to 3G, which typically delivers download speeds of around 1-2 Mbps, LTE can deliver data transfer speeds of up to 100 Mbps, which is more than enough to stream high-definition videos, play online games, and download large files quickly. This is made possible through a combination of advanced technologies, such as multiple-input multiple-output (MIMO), which uses multiple antennas to improve signal strength, and orthogonal frequency-division multiplexing (OFDM), which allows for efficient data transmission.
In addition to faster speeds, LTE networks are designed to support more users simultaneously, resulting in less network congestion and a more seamless experience for all users. This makes it an ideal solution for the increasing number of internet of things (IoT) devices and other smart devices that require constant connectivity.
One of the most notable features of LTE is its ability to support Voice over LTE (VoLTE), which allows for high-quality voice calls over the internet rather than through traditional circuit-switched networks. This technology is being adopted by major telecoms providers worldwide to offer superior voice quality and better overall network efficiency.
As a result of these advances, LTE has become the de facto standard for mobile communication in most parts of the world, with billions of devices connected to LTE networks globally. The evolution of LTE has also paved the way for the development of 5G, the next-generation mobile network standard that promises even faster speeds and lower latency.
In conclusion, Long Term Evolution is an essential technology that enables high-speed internet access and reliable connectivity for mobile devices. With its advanced features and greater coverage, LTE has revolutionized the way we communicate and stay connected, and it will continue to play a vital role in the development of future mobile networks.