What is immersive technology?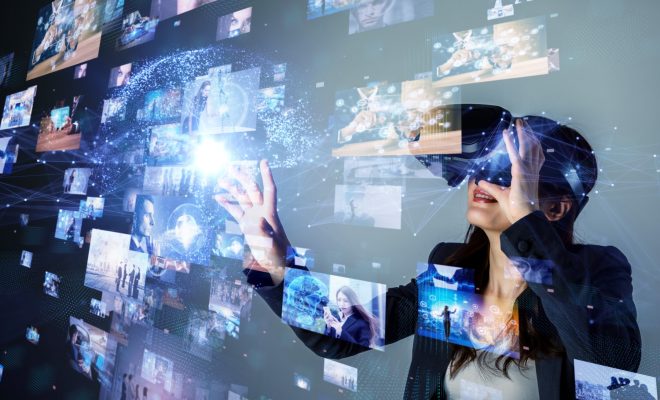 Immersive technology is an umbrella term that encompasses a range of digital experiences that users can interact with in a way that feels like they're physically present in a digitally created environment. It's the convergence of multiple technologies like augmented reality (AR), virtual reality (VR) and mixed reality (MR) that deliver a complete immersive experience to its users.
AR relies on smartphone cameras and overlays digital information and objects onto the real world, allowing users to interact with digital information from their immediate physical surroundings. On the other hand, VR completely immerses the user in a digital world, requiring a headset or other motion tracking devices.
Mixed reality falls somewhere in between, it uses a combination of VR and AR technology to blend digital and real-world environments in real-time, allowing users to interact with both.
Immersive technology has started penetrating many industry verticals, including gaming, entertainment, education, healthcare, and engineering, among others. In the gaming industry, immersive technology is transforming the way games are being designed and played, providing a completely new level of involvement and interaction opportunities.
In the entertainment industry, immersive technology is used to create high-end experiences, which take viewers beyond the traditional two-dimensional screen, making the experience much more engaging, interactive and memorable.
In the education industry, immersive technology is revolutionizing the way academic content is taught and learned, providing students with a more engaging and deeply interactive experience.
In the healthcare industry, immersive technology is being used to enhance medical training simulations, thereby enabling healthcare professionals to gain more practical experience, and making it easier to carry out complex surgical procedures with ease.
In conclusion, immersive technology is breaking the boundaries of traditional screen-based experiences to create innovative, interactive, and life-like experiences that can be truly transformative. It is poised to revolutionize the way we live, work, and interact with our surroundings. As this exciting technology continues to advance through advancements in hardware, software, and content development, we can expect it to become ubiquitous, and an essential part of our daily lives.