What Is Denuvo and Why Does Everyone Hate It?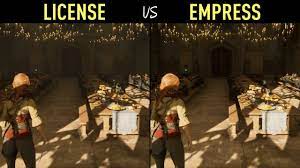 As a computer program that aims to protect against piracy, Denuvo has gained a significant reputation for being both incredibly hated and highly controversial among gamers. Denuvo, which is commonly used in numerous video games and applications, is a digital rights management software that seeks to ensure that people playing games have legally purchased copies. However, there is little doubt that Denuvo has become one of the most contentious pieces of software in the gaming industry.
One of the primary reasons for this is that Denuvo is not invincible when it comes to piracy protection. In fact, many hackers and gamers have managed to crack games that use Denuvo, making the program appear to be a worthless investment. Additionally, players complain that the software can slow down their game performance and cause issues such as sudden crashes and other bugs.
Furthermore, some players argue that Denuvo can be intrusive, with some games requiring a constant online connection to even start up, which can be an absolute nightmare for those who live in areas with slow or unreliable internet connections. Gamers also argue that Denuvo can negatively impact a game's overall performance, leading to glitches and poor performance.
The reason for this animosity towards Denuvo might stem from its use by some developers to protect their games by any means necessary, even if that means negatively impacting the player's experience. As a result, it is not uncommon to see the use of Denuvo as an indicator of just how little game developers seem to care about the people actually playing their games.